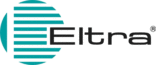 Booth:
Eltra
Single-turn absolute rotary encoder / optical / hollow-shaft

ø 120 mm | EA120 P
Eltra
Characteristics
Type:

single-turn absolute

Technology:

optical

Mounting:

hollow-shaft
Description
The EA120 P series, manufactured by Eltra, is an absolute encoder equipped with through hollow shaft. It has a power supply of 28 V DC, resolution of 8,192 ppr, output frequency of 1 MHz, and protection class of IP54. The absolute encoder is used in applications involving textile machine and elevator motors.
Other Eltra products
Singleturn absolute optical encoders
Solid Shaft Optical
Kit encoder
Blind/Through Shaft Optical
Incremental Encoders - Magnetic
Multiturn absolute optical encoders
Absolute Encoders - Magnetic
Linear Potentiometers
Magnetostrictive
Encoders
Accessories