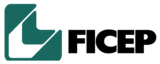 Booth:

FICEP
Group: Ficep Group

CNC plasma punching, drilling and shearing machine

max. 5 000 x 24 400 mm | Gemini series
FICEP
CNC Gantry Style Plate Fabrication Center for fabricators and machinery builders of all sizes. The Gemini handles sheet metal to heavy plate, cutting, marking milling, drilling, tapping, beveling and thermal cutting on one system with unprecedented accuracy and the lowest cost per part for any comparable system.

CUTTING:
The Gemini's moving gantry design allows a wide range of plate size and thickness. Fitted with plasmas from 200-400 Amp and optional oxy torches the Gemini can cut plate from <1mm-80mm in mild steel and <1-40mm in stainless brass and aluminium.
The accuracy higher than 0.1mm ensures better fit-up and less welding time.
For heavy plate work the Gemini can be supplied with up to three oxy-fuel torches for accurate stripping or multiple part cutting.

MARKING AND SCRIBING:
The Gemini can be fitted with a wide variety of marking devices depending on your needs. Light fabrication and bending lines can be marked with a scribing tool, plasma marking or flame powder marking.
Light identification marks and part numbers for fabrication can be added with the scribing tool, plasma marker or pin marker.
Other FICEP products
Plates
Beams
Angles and flats
Pipes
Ironworkers
Software
Shot blasting
Forging
Cutting
Automation