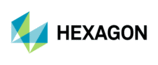 Booth:

HEXAGON METROLOGY
Group: HEXAGON

Digital caliper gauge

HEXAGON METROLOGY
Outstanding price-performance ratio, flexibility and the highest quality – gauges and hand tools are the simplest and most widely used products in Hexagon Metrology's industrial metrology offering.

Calipers, thread gages, bore and height measuring devices are suitable for countless applications in the metrology laboratory or on the production floor, often in combination with mechanical instruments or stationary machines. Length and angle standards are indispensable for the calibration of measuring equipment.

Traditional mechanical and electronic precision measuring gauges provide portability, extended service life and large variety of measuring ranges.
Hexagon Metrology hand tools are known round the world for quality, dependability and workmanship. We've been making hand measuring tools for well over 150 years.
Other HEXAGON METROLOGY products
Precision Measuring Instruments
Automated Solutions
Laser Trackers & Stations
Bridge CMM's
Horizontal Arm CMM's
Gantry CMM's
Laser Scanners
Sensors
Multisensor & Optical Systems
Portable Measuring Arms
Ultra High Accuracy CMM's
White Light Scanner Systems
Software Solutions
Other products