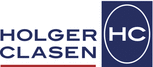 Booth:
HOLGER CLASEN

Rust removing cleaning machine

230 V | Elektro-Record
HOLGER CLASEN
Characteristics
Associated function:

rust removing
Description
The Elktro-record is a rust removing and cleaning machine from Holger Clasen. It provides a powerful performance and has a rigid construction that is suited for tough operating conditions with its IP55 protection degree. It has a metal flexible shaft that has a core diameter measuring 15 mm is integrated with a sturdy support spirals. It can availed with a wide array of accessories which includes impact tools, milling wheels, and brushes.
Other HOLGER CLASEN products