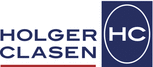 Booth:
HOLGER CLASEN

Rust removing cleaning machine

230 V | Elektro-Record
HOLGER CLASEN
Rust removal and surface cleaning machine Record, electric type 440 V:
for medium sized surfaces: removing rust films and rust on plates, cleaning concrete and stone, removing slag and paint; used in ship building industry, machine building, corrosion protection, in shipyards and concrete repair.
Powerful, sturdy derusting machine, especially suited for rough operating conditions (IP55).
Metal flexible shaft with a core diameter of 15 mm is equipped with sturdy support spirals.
Wide range of accessories: impact tools, milling wheels, brushes, available with chuck 5/8" or M14.
Other HOLGER CLASEN products
PNEUMATIC TOOLS
HYDRAULIC TOOLS
Other products