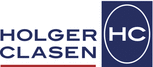 Booth
HOLGER CLASEN

Rust removing and cleaning machine

Record
HOLGER CLASEN
The splash-proof, sturdy special motor is especially suited for rough operating conditions.
Sturdy support spirals prevent the ends of the flexible shaft from bending.
The open carrying handle with a rotary circuit breaker and cable or a TG coupling in the compressed air version allows the user to move around more freely.
The flexible shaft with a core diameter of 15 mm is designed for high speeds.
The motor base prevents the tool from unintended tipping. It comes with four attachment holes for increased safety.
The standard delivery package includes a light-weight protective case made of cast aluminium.
Alternative connections are available for various attachments so that the user can use the right tool required for a specific application.
Hand pieces are available as 5/8" external thread and M14.
Other HOLGER CLASEN products
Surface Treatment
Pumps
Hydraulic and Pneumatic Actuators
Forming Machines
Finishing Machines
Tools