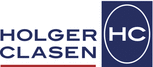 Booth:
HOLGER CLASEN

Wireless electric screwdriver

SIMO-AS
HOLGER CLASEN
Characteristics
Description
Compared to manual processing, no long lever travels during assembly making it easier to work in confined spaces.
Assures a good control of various tightening torques (4 - 80 Nm).
Due to the insulated adapter the entire tool is insulated, facilitating work up to a voltage of 1 kV.
Optimal screwing results because even impact prevents the tool from jerking or getting jammed.
The tools self-support minimizes counter-torque preventing material damage and health risks.
Other HOLGER CLASEN products
HYDRAULIC TOOLS
PNEUMATIC TOOLS
Other products