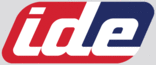 Booth:
IDE - I DIVISIÓN ELÉCTRICA
Distribution box with power outlets

IP 55, 220 - 380 V, 16 A | STAR series
IDE - I DIVISIÓN ELÉCTRICA
STAR series of enclosures are provided plain or equipped with sockets and wiring, in any combination, without minimum order quantities required. They are sealable, supplied with reversible windows and UV protection on the transparent version. Also include fastening hinges, dust caps for wall mounting fasteners and quick locking unloosable screws.
They are made from halogen free long-lasting plastic material. Holders are included on the enclosure to fix mounting plates and they are ready for earth and neutral bar installation. Cable entries are adapted to the metric system and sockets wiring is carried out under electrical engineering preceptives.
Other IDE - I DIVISIÓN ELÉCTRICA products
Combination units
Plastic enclosures
Construction site boards
Metal boards
IP65 Metal terminal boxes
Consoles
Telecom networks
Register
Industrial plugs and sockets
Polyester enclousures IP66-IP55
Other products