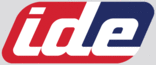 Booth:
IDE - I DIVISIÓN ELÉCTRICA
Electrical distribution electrical enclosure / assembly / equipped

IP 67, 220 - 380 V, 16 A | PRYMA series
IDE - I DIVISIÓN ELÉCTRICA
Characteristics
Type:

electrical distribution

Mounting:

assembly

Options and accessories:

equipped
Description
The PRYMA, which is manufactured by Ide, is a power outlet casing that is pre-wired, The wiring of the unit is carried out under electro-technical perceptive with wires that does not contain any halogen.

The sockets are clamped to the housing via screws made of stainless steel, and nuts made of polyamide to prevent contact with active components. It has a protection class of IP 67 with an impact resistance rating of IK08.
Other IDE - I DIVISIÓN ELÉCTRICA products