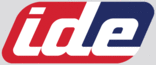 Booth:
IDE - I DIVISIÓN ELÉCTRICA
Pre-assembled electrical distribution box

IP 67, 220 - 380 V, 16 A | PRYMA series
IDE - I DIVISIÓN ELÉCTRICA
The Pryma series power outlet casings are supplied mounted and pre-wired, and now they can also be sup-plied with fitted protections.
The wiring is carried out under electrotechnical precep-tives with free halogen wires.
The sockets are fixed to the enclosure with stainless steel screws and polyamide nuts to avoid contact with active elements.
There is an unlimited number of combinations without any minimum order quantity required.
Other IDE - I DIVISIÓN ELÉCTRICA products
Combination units
Plastic enclosures
Construction site boards
Metal boards
IP65 Metal terminal boxes
Consoles
Telecom networks
Register
Industrial plugs and sockets
Polyester enclousures IP66-IP55
Other products