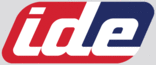 Booth:
IDE - I DIVISIÓN ELÉCTRICA
Electrical distribution enclosure / equipped / with electrical socket

IP 55, 220 - 380 V, 16 A | STAR series
IDE - I DIVISIÓN ELÉCTRICA
Description
The Star Complet is a series of combination units manufactured by IDE. It is suitable for fastening hinges, and serves as dust caps for wall mounting fasteners and quick locking tight screws.

These enclosures may be plain or may have sockets and wiring. This device is sealable and equipped with reversible windows. In the transparent version of the units, there is an additional feature for UV protection.

These units are made out of long-lasting plastic materials which are free from halogen. Holders are included on the enclosure for fixing mounting plates and are suitable for neutral bar installation.
Other IDE - I DIVISIÓN ELÉCTRICA products