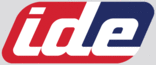 Booth:
IDE - I DIVISIÓN ELÉCTRICA
Schuko type electrical outlet

IP 44 - IP 67, 250 V, 10 - 16 A | MUNDIAL series
IDE - I DIVISIÓN ELÉCTRICA
Characteristics
Description
The series of plugs and sockets distributed under the name of Mundial comprises products made of halogen-free plastic of great strength, delivered in a wide range of voltages, from 24 to 500V, as well as from 10 to 125A. In addition, the lids allow an opening angle of 180 degrees and come with a design that offers strength and makes the piece aesthetically pleasing.

The body of the product features an ergonomic design that improves the handling, while the conduit entry is made through a cable gland ensuring protection against the entry of water or foreign elements to the internal parts. The opening and closing of the piece are made through clipped-on devices, while the cable connection is completed with screws, aligned to the same direction. Finally, protection against current is applicable to both the lid spring and screws.
Other IDE - I DIVISIÓN ELÉCTRICA products
Industrial plugs and sockets