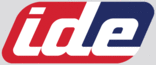 Booth:
IDE - I DIVISIÓN ELÉCTRICA
Schuko type socket-outlet

IP 44 - IP 67, 250 V, 10 - 16 A | MUNDIAL series
IDE - I DIVISIÓN ELÉCTRICA
MUNDIAL Series of plugs and sockets are made from halogen free plastic material of great strength and are offered on a wide range of voltages, from 24 to 500 volts, and from 10 to 125 amperes.
The lids admit an opening angle of +180º and their design confers strenght and aesthetic aspects to the piece. The body presents an ergonomic design improving their handling, and conduit entry is made through a cable gland to ensure protection against the access of water and foreign elements to internal parts.
Opening and closing of piece is made through a clipped-on device and cable conection by screws, placed on the sides and aligned to the same direction. At the same time, all screws and the lid spring are protected against corrosion.
Other IDE - I DIVISIÓN ELÉCTRICA products
Industrial plugs and sockets
Plastic enclosures
Combination units
Construction site boards
Metal boards
IP65 Metal terminal boxes
Consoles
Telecom networks
Register
Polyester enclousures IP66-IP55
Other products