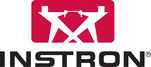 Booth:

Instron
Group: Instron
Instrument for determining heat deflection temperature (HDT) and Vicat softening point

max 500 °C
Instron
■ Instron's CEAST HDT & Vicat testers measure with great accuracy the thermal properties of plastic materials, such as the determination of the heat deflection temperature (HDT) and the Vicat softening temperature.

The range of available instruments starts from very simple and compact traditional oil machines up to high technology innovative instruments, silicone oil free, and able to test materials at temperatures up to 500° C.

► CEAST HV3 - HV6 - HV6A
The CEAST HV3 - HV6 - HV6A are reliable instruments for HDT and Vicat tests with automatic control of the entire test cycle. It comes complete with command keyboard, built in parameters, results display and ability to continuously monitor both temperature and deflection/penetration.

► CEAST HV500
A revolutionary system for HDT and Vicat tests on the newest techno-polymers (including polyamide-imide, PEEK, LCP) at temperatures from 50° C up to 500° C. In place of the traditional oil bath, a new fluidised bed technology is used, making it a revolutionary instrument in its field of application. Up to three samples can be tested simultaneously in independent test stations.
Other Instron products
Compression Testers
Tension Testers
Dynamic and Fatigue Systems
High-Cycle Fatigue
Electromechanical Systems
Simple Cyclic Tester
Multi-Axis testers
Rheology Testers
Torsion testers
Other products