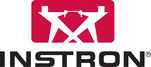 Booth:

Instron
Group: Instron
Tensile/compression testing machine

max. 600 kN | LX Model
Instron
Features

* Single footprint design that combines the load frame, hydraulic power supply, electronics and control panel into a single package - reduces floor space requirements by more than 60%.
* Adaptable frame design with large, easy-to-access, single test opening and long test stroke accommodates a variety of specimen sizes, grips, fixtures, furnaces, and extensometers.
* Digital control electronics provide high accuracy and fast response - integrated controller automatically recognizes and calibrates transducers, eliminating switches, pots, and dials.
* Choice of Partner™ or Bluehill® 2 Universal Materials Testing Software providing the ultimate in ease-of-operation and flexibility.
* Ideally suited for tensile proof and ultimate strength tests on fasteners, chain, threaded-end and shoulder-end specimens, wire rod, and sheet materials.
* Available with manual crosshead locks and notched columns or automatic lifts and locks to adjust test opening.
Other Instron products
Compression Testers
Tension Testers
Dynamic and Fatigue Systems
High-Cycle Fatigue
Electromechanical Systems
Simple Cyclic Tester
Multi-Axis testers
Rheology Testers
Torsion testers
Thermal Testers
Other products