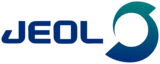 Booth:
Jeol

Scanning electron microscope

3 - 15 nm | JSM-6510 series
Jeol
Characteristics
Type:

scanning electron

Optical resolution:

Min.: 3 nm

Max.: 15 nm
Description
The JSM-6510 Series are JEOL's scanning electron microscope designed and developed for general usage that meets the needs and specifications of users. It can be optimized to further enhance and expand its range of applications.

It is built with a navigation screen that displays functional buttons for the easy operation of this series and for a more user-friendly interface, video animations are also incorporated. It also has pre-installed JEOL standard recipes which users can easily set depending on the sample. Additional options to enhance the overall features of JSM-6510 Series are available such as a cryo system and a cool stage.
Other Jeol products
Scanning electron microscopes (SEM)