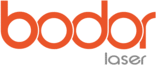 Booth:

Jinan Bodor CNC machine CO.,LTD.
Group: BODOR

CO2 laser cutting machine / engraving

600 x 500 mm, 500 x 300 mm | BCL-M Series
Jinan Bodor CNC machine CO.,LTD.
Characteristics
Technology:

CO2 laser

Associated function:

engraving
Description
The BCL-MU series is a mini laser engraving and cutting instrument that has a highly efficient laser tube that has a power rating that ranging from 40 W up to 80 W. The laser tube can operate in long periods of time ranging from 4,000 hours up to 10,000 hours. The unit has a structure made of high-strength steel, which optimizes the fuselage strength of more than 40% to avoid it from distorting during long-term usage.

The BCL0503MU model has an operating area that measures 500 mm x 300 mm, and is integrated with a sealed CO2 10.6 μm laser tube. The laser has an engraving speed that ranges from 0 mm/min up to 60,000 mm/min, and a cutting speed that ranges from 0 mm/min up to 40,000 mm/min.
Other Jinan Bodor CNC machine CO.,LTD. products
Laser Engraving/Cutting Machines