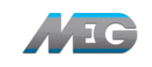 Booth:
MEG
Electronic washing machine

3S 45/28-P-FF/T + 2C AC
MEG
Characteristics
Description
This electronics washing machine is developed by MEG. It is an automatic washing plant which uses new generation solvents. This makes sure that the ozone layer is not harmed. In addition, the plant is completely carinated. Furthermore, the baskets handling system can operate automatically. They are also controlled a PLC which is programmable through the tactile screen.
Other MEG products