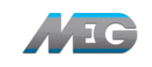 Booth:
MEG
Washing machine for electronics

3S 45/28-P-FF/T + 2C AC
MEG
1 / 2 - 3S 45/28-P-FF/T + 2C AC
An automatic washing plant which uses new generation solvents which do not harm the ozone layer. The plant is completely carinated. The baskets handling system is completely automatic and is managed by a PLC which is easy to program using the tactile screen.
It has a motorized conveyor for loading and unloading baskets.
Other MEG products
Products
Other products