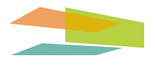 Booth:

NB Europe
Group: NIPPON BEARING
Slide shaft

NB Europe
Characteristics
Description
The NB slide shaft is used with bearings such as the slide bush in order to obtain highly accurate linear motion.
When used in combination with a slide bush, the shaft performs as the inner race of the bearing system.
The NB slide shafts are manufactured with an emphasis on quality and accuracy to ensure stable functionality under many operating conditions. Superior performance is guaranteed for both rotational motion and combined rotational and linear motion.
Other NB Europe products