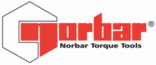 Booth:
Norbar Torque Tools

Dynamometer screwdriver

1,5 Nm | TTs
Norbar Torque Tools
Norbars new range of Torque Screwdrivers embodies the values of the TruTorque brand: accuracy, ease of use and comfort in use. With an accuracy that exceeds the requirement of ISO6789 (+/-6% for tools up to 10 Nm). Furthermore, they are engineered to retain this accuracy over many thousands of tightened cycles.

Supplied with a ¼ hexagon bit holder designed using a 4mm hexagon stem.
For maximum versatility and particularly for applications with limited access, the bit holder can be removed and replaced with widely available screwdriver blades.
Easy torque adjustment without the need of additional specialist tools.
All tools feature a lock to prevent accidental adjustment of the set torque.Accuracy exceeds the requirements of ISO6789.
Traceable calibration certificate for the clockwise direction supplied with all
adjustable tools. (not PTypes).
Tool slips when torque is achieved removing the possibility of overtightening.
Comfortable, durable handle.The handle is constructed using two materials; a base material for strength overlaid with a soft feel grip for comfort and slip resistance.
Other Norbar Torque Tools products
Torque Screwdrivers
Torque Wrenches
HandTorque Multipliers
Powered Torque Multipliers
Torque Measurement
Ultrasonic Bolt Measurement
Calibration Equipment