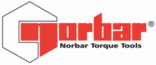 Booth:
Norbar Torque Tools

Dynamometer screwdriver

1,5 Nm | TTs
Norbar Torque Tools
Characteristics
Other characteristics:

dynamometer
Description
This new torque screwdriver by Norbars is adjustable and embodies the values of the TruTorque brand, which include ease of use, comfortable use, and accuracy. Its accuracy exceeds the requirements of ISO-6789 within 6% for tools up to 10-Nm. Moreover, it is engineered to retain its accuracy over thousands of tightened cycles. A ¼-in hexagon bit holder is supplied, which is designed using a hexagon stem of 4-mm. The length of the screwdriver is 155-mm and the weight is .235-kg. For maximum versatility, including applications with limited access, the holder can be removed and replaced with easy to obtain screwdriver blades. The torque adjustment is easy, and does not require additional specialist tools. A lock is featured with the screwdriver to prevent accidental adjustment of the torque after it is set. The clockwise direction and its supplied adjustable tools have traceable calibration certificate.
Other Norbar Torque Tools products