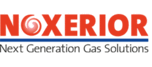 Booth:
NOXERIOR

PSA nitrogen generator

NITROSWING® Twin-Tower
NOXERIOR
Characteristics
Description
Compared to our Modular PSA Nitrogen Generators, the NITROSWING® Twin-Tower PSA Nitrogen Generators are designed for tonnage nitrogen consumptions.

These Twin-Tower systems are designed for heavy-duty operation, where system availability in combination with low running costs are primary objectives.

The key features of the NITROSWING® Twin-Tower PSA Nitrogen Generators are:

* High Reliability
Low gas speeds through the adsorber beds, first-class components, stainless steel valve bodies and instrument air tubing, heavy-duty industrial PLC. It should work. Always.

* Lowest Energy Consumption
Optimized PSA tower design and process piping in order to minimize dead volumes for lowest feed air consumption.
Let NITROSWING® really make you save money.

* Easy Integration
All system tie-in points on one side in order to facilitate the installation of the plant and the integration with your existing equipment.

* Safe
Heavy-duty adsorber vessels, designed and certified for an unlimited number of cyclic loads.

* Customization
An extended list of options allow you to define your specific NITROSWING® Twin-Tower PSA Nitrogen Generator adjusted to your individual need.
Other NOXERIOR products