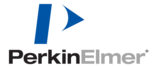 Booth:

PerkinElmer, Inc.
Group: PerkinElmer

AAS spectrometer / atomic absorption

AAnalyst™ 200
PerkinElmer, Inc.
Characteristics
Type:

AAS, atomic absorption
Description
The AAnalyst 200 spectrometer provides an enhanced level of simplicity and flexibility to flame atomic absorption (AA). AA analysis is placed at the user's fingertips with the large, color LCD touch screen. Operating parameters can be chosen by touching the screen. The touch screen offers numerous features which have never been available before on low-cost AA systems by leveraging the power of Microsoft Windows CE.

Setup and running of the samples is easy as the AAnalyst 200 recognizes the cableless Lumina HCL lamps fro PerkinElmer and their operating parameters instantly. The lamp is automatically aligned in the built-in turret and can recall a stored method and start the analysis by simply touching the flame-ignite button. The patented electrodeless discharge lamps (EDLs) can be switched, and these provide a longer life and higher light output.
Other PerkinElmer, Inc. products
AAnalyst 200/400 Atomic Absorption Spectrometers
Flat Panel X-ray Detectors
FIAS 100 & 400 Flow Injection for Atomic Spectroscopy Systems
FIMS 100 & 400 Flow Injection Mercury Systems
SMS 100 Solid Mercury Analysis Systems
PinAAcle 900 Atomic Absorption Spectrometers
Atomic Absorption Software
Autosamplers (AA)
Cetac Autosamplers and Diluters
ESI Autosamplers
NexION 300 ICP-MS Spectrometers
Software (ICP-MS)
OilPrep 4 Oil Diluters
Optima 7300 V ICP-OES Spectrometers
Optima 8x00 ICP-OES Spectrometers
Software (ICP-OES)
Application Specific Solutions
Automated Liquid Handling
Automated Plate Handling
Chromatography Data Systems
Clarus Family of GC Instruments
TurboMatrix Headspace Samplers
TurboMatrix Thermal Desorbers
GC SNFR Olfactory Port
Melamine Analyzer
Beverage-Grade CO2 Analyzers
Sulfur/Trace Sulfur Analyzers
Swafer Micro-Channel Wafer Technology
Flexar UHPLC
Injection Valves
Lamina Multilabel Slide Scanner
Pannoramic Scanners
Tissue Microarrayers (TMA)
Products for Elemental Analysis
High Content Screening Systems
DSC-Raman Hyphenation
TG-GCMS Hyphenation
TG-IR Hyphenation
TG-MS Hyphenation
LabChip® Discovery
LabChip® Fractionation
LabChip® Spectral Analysis
FMT Series 3D Fluorescence Tomography Systems
IVIS Series Pre-clinical In Vivo Imaging Systems
Quantum FX microCT Imaging System
AxION Platform
Flexar SQ 300 MS
LS 45 Fluorescence Spectrometer
LS 55 Fluorescence Spectrometer
DairyGuard Milk Powder Analyzer
Frontier FT-IR, NIR and FIR Spectrometers
FTIR Microscopy & Imaging Systems - Spotlight
OilExpress 4 Oil Condition Monitoring Systems
Spectrum Two IR Spectrometers
LAMBDA 1050/950/850 UV/Vis & UV/Vis/NIR Spectrophotometers
LAMBDA 25, 35, & 45 UV/Vis Spectrophotometers
LAMBDA 750/650 UV/Vis & UV/Vis/NIR Spectrophotometers
LAMBDA BIO and BIO+
LAMBDA XLS and XLS+ UV/Vis Spectrophotometers
Newborn Screening Systems
Optical Components
EnSpire® Multimode Plate Readers
EnVision Multilabel Plate Readers
VICTOR X Multilabel Plate Readers
ViewLux uHTS Microplate Imager
Quantitative Pathology Imaging Systems
Quantitative Pathology Software
Spectral & Polarization Systems & Components
Radiometric Detectors
Thermal Analysis
Software & Informatics