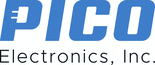 Booth:
Pico Electronics
Printed circuit board transformer

400 Hz, 0.375 - 2.4 VA
Pico Electronics
Characteristics
Mounting:

printed circuit board
Description
The Ultra Miniature 400 Hz Transformers comes with a printed circuit plug-in construction. Its property is manufactured to Mil-PRF-27 in Grade 5 and Class S. The works with an ambient temperature of 90 ºC. The device is also equipped with a primary voltages of 115 V or 26 V. Its primary input is 115v-400 Hz ±20 Hz or 26V-400Hz-±20Hz depending on the version.
Other Pico Electronics products
TRANSFORMERS AND INDUCTORS