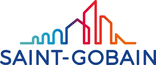 Booth:

Saint-Gobain Performance Plastics - Process System
Group: Saint-Gobain
Beverage hose

1/16 - 2 1/4" | Tygon® B-44-3
Saint-Gobain Performance Plastics - Process System
Characteristics
Description
Tygon® Beverage Tubing is composed for conveying various types of beverages such as refreshments drinks, fruit juices, seasoned teas and packaged water. Tygon® Beverage Tubing almost always leaves no taste or smell of the product conveyed across it. It consists of non-dampening characteristics for total drainage and easy flush-maintenance.

The intrinsic features of Tygon® Beverage Tubing make it ideal for various types of complicated applications including premium quality beauty products and discharging of water-related printing inks in the production industry..

The Tygon® Beverage Tubing is the most preferred choice of manufacturer in pure, adaptable and plastic tubing owing to it high flexibility and efficiency.
Other Saint-Gobain Performance Plastics - Process System products