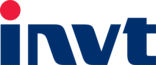 Booth:

ShenZhen INVT Electric Co., Ltd.
Group: INVT Electric

AC drive

3 AC, 1.5 - 1200 kW | CHV100 series
ShenZhen INVT Electric Co., Ltd.
Description
Technical Features

1.Control mode: Sensorless vector control, Vector control, V/F control
2.Start-up Torque: 150% of rated torque at 0.5Hz (SVC); 180% of rated torque at 0Hz(VC). Accuracy of torque control is up to ±5%.
3.Vector control combined torque control mode for tension control.
4.Control precision : ±0.1%(VC); Speed regulation ratio:1:1000(VC).
5.Built-in DC reactor (from 18.5kW to 90 kW) to improve power factor and efficiency.
6.Built-in breaking units (from 0.75kW to 15kW). If needs to stop rapidly,please connect the brake resistance directly.
7.Some kinds of expansion cards for plentiful professional solutions: Injection molding card, I/O extension card, communication card and PG card.
8.Simple PLC or Multi-steps Speed Control: 16 steps speed can be set. PID control, traverse control.
9.Offer 10 digital inputs, 4 analog inputs, 3 relay outputs, 2 analog outputs.
10.Speed trace function: smoothly start running motor.
11.LED or LCD is optional.

Application

CHV100(ac drives) series (output frequency range is 0-400HZ) is from 0 to 400Hz:
1.Plastic & chemical fiber extrusion machinery
2.Metal processing machine
3.The main transmission equipment of building materials, such as cement and glass.
4.Plastic machine.
5.Wire & cable extrusion machinery.

Optional accessory: Serial communication card, Asynchronous PG card , Injection molding card, /O extension card.
Other ShenZhen INVT Electric Co., Ltd. products
Variable Frequency Drive
UPS and Battery
Servo Motor and Servo System
Grid-tie Solar Inverter
Elevator Controller and Elevator Parts
SVG
PLC and HMI
Motor and Motor Spindle