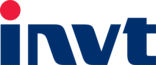 Booth:

ShenZhen INVT Electric Co., Ltd.
Group: INVT Electric

Vector-controlled frequency inverter

1.5 - 500 kW | GD300 series
ShenZhen INVT Electric Co., Ltd.
Goodrive 300 variable frequency drive is a high-performance vector control inverter developed by INVT, and it is applicable to asynchronous motor and synchronous motor for speed control.

Features
1.Goodrive 300 adopts thermal simulation technique; therefore, it has good heat dissipation effect and maintains high reliability;
2.Goodrive 300 is built-in C3 EMI filter to eliminate interference from outside and enhance system compatibility;
3.Goodrive 300 series passes various tests in terms of high temperature, low temperature, low pressure and vibration, which ensures high reliability before delivery;
4.Goodrive 300 series has got TUV-SUD certification, and has TUV mark and CE certification mark. It reaches the highest technical standards in Europe;
5.High-quality hardware: wide input voltage range, support DC input, DC bus, built-in braking unit (below 30KW), external high-performance LED keyboard, a great quantity of I/O terminals, C3 EMI filter, etc.
6.Goodrive 300 series has wide input voltage range to meet various working environment at users location, and it also supports DC voltage input;
7.Goodrive 300 series supports common DC bus;
8.Goodrive 300 series supports independent control power supply to facilitate debugging by users;
9.The Built-in braking unit has the maximum power at 30KW (inclusive);
10.High-performance LED keyboard is available for users;
11.Multiway I/O terminals; 3-way analog input; 2-way analog output; 8-way standard digital input, maximum frequency: 1KHz; 1-way high-speed digital input, maximum frequency: 50KHz; 1-way high-speed digital output,1-way terminal Y open collector output;
12.Support multiway analog input from -10V~10V.
Other ShenZhen INVT Electric Co., Ltd. products
UPS and Battery
Grid-tie Solar Inverter
Servo Motor and Servo System
Elevator Controller and Elevator Parts
SVG
PLC and HMI
Motor and Motor Spindle