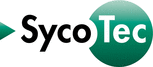 Booth:
SycoTec GmbH & Co. KG
High-frequency motor spindle

max. 500 W | Type 4033 AC
SycoTec GmbH & Co. KG
Characteristics
Other characteristics:

high-frequency
Description
The motor spindle type 4033 is considered the optimized drive solution for drilling and milling applications. It is equipped with a flexible motor, a taper cleaning system and is sealed against contamination. It is light weight with minimal size and has a stainless steel design which offers stiffness. It also has an automatic tool changing system. There is a motor spindle type 4033 which is available with synchronous and asynchronous drive systems. The clamping diameter offered is 33 mm and the motor system is a 3 Phase asynchronous motor. Its rated speed is 6,000 - 100,000 rpm and voltage is 60 V. Torque offered is max. 8,4 Ncm and current is max. 8 A.
Other SycoTec GmbH & Co. KG products
High Frequency Motor Spindles