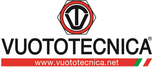 Booth:
VUOTOTECNICA

Thin suction cup

max. ° 150 mm
VUOTOTECNICA
Characteristics
Type:

thin

Diameter:

Max.: 150 mm (5.91 in)
Description
The vacuum cups have been designed in a way to solve most of the gripping problems that can arise while handling, wooden or plastic panels, thin glass or marble sheets, fragile metal sheets, ceramic or baked clay tiles and other such stuff. The tips of the cups, which is low, strong and has a slight tilted lip does not swipe on the loading surface when the gripping is being done.

The cleats on the inside of the cup, reduce the volume of the air that needs to be sucked. Apart from this, they create a perfect support surface which avoids any surface deformation while gripping. It also prevents the vertically load from slipping. It can be locked by the ring nut, without any adhesive.
Other VUOTOTECNICA products