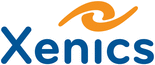 Booth:
XENICS

High sensitivity mid wave infrared camera (MWIR)

GigE Vision / CameraLink | Onca-MWIR-InSb-640
XENICS
High-detectivity and high-uniformity Onca-MWIR-InSb for accurate analysis.
The Onca-MWIR-InSb-640 camera is an affordable midwave infrared imaging camera that is perfect for thermal imaging applications where performance is critical.

Key features
InSb detector
Stirling cooler
640 x 512 pixels
3.6 µm (optionally 1.0 µm) to 4.9 µm
Frame rate 30Hz or 120Hz
GigE or CameraLink interface
NETD ≈ <20 mK
Sub frame windowing capability

Onca-MWIR-InSb-640: high-detectivity, high-uniformity
The Onca-MWIR-InSb-640 infrared camera uses advanced real-time image correction and is equipped with a state of the art 2D InSb array with 640 x 512 pixel resolution. The Onca-MWIR-InSb-640 camera offers 14-bit images at various frame rates. Two speed versions are available: a standard video rate version and a high speed version. All camera functions can be customized and all settings are stored in nonvolatile memory to enable optimized use. The Onca-MWIR-InSb-640 is optimized for highly stable stand alone and PC-driven thermal imaging and thermography applications. Camera control and image acquisition are possible according to two standards: CameraLink and GigE.
Other XENICS products
MWIR cameras
VISNIR + NIR cameras
LWIR cameras
Security cameras
Special products
OEM modules
Detector arrays