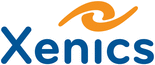 Booth:
XENICS

LWIR camera / LWIR / high-sensitivity

GigE Vision / CameraLink | Onca-LWIR-QWIP-384
XENICS
Characteristics
Spectrum:

LWIR

Technological characteristics:

high-sensitivity
Description
The Onca-LWIR-QWIP-384, developed by Xenics infrared solutions, is a long-wave infrared imaging camera that was optimized for use in thermal imaging applications. It uses real-time image correction and is built with a QWIP detector. The product has a 384 x 288 pixel resolution and infrared wavelengths that range from 7.5 µm to 9.0 µm.

The camera provides 14-bit images at a diverse range of frame rates. Two speed versions are also available in the camera: one is a standard video rate speed and a another is the high speed video version. It is equipped with a GigE or CameraLink interface and can accommodate up to 5 filters in the filterwheel. The product is also able to give out accurate temperature readings.
Other XENICS products
LWIR cameras
SWIR cameras
MWIR cameras
Security cameras
Special products
OEM modules
Detector arrays