The Online Industrial Exhibition
operator terminal with touch screen
DOP11C series
Screen size: 4.3 in - 15.4 in
... axes. The DOP11C series of panels offers high functionality for realistic, high-performance machine visualization. Standardized visualization and diagnostics Operator panels of the DOP11C unit generation DOP11C ...
HMI terminal with touch screen
Screen size: 5.7, 10.4, 12.1 in
... VGA resolution, 640 x 480 pixel, display 12.1, color, TFT technology, SVGA resolution, 800 x 600 pixel and all comes with touch screen features. Allows non-fan operation possible.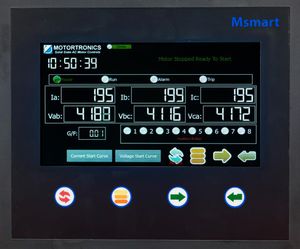 touch screen terminal
Msmart
Msmart Touch Panel Multi language touchscreen / information display Colour touch panel Support for 8 languages Product diagnostics Msmart is a unified screen for all Motortronics ...
... bi-directional radio link to the siren controller instead of a hardwire link. Can be located in the siren control panel or on a convenient wall location. All configuration information is stored ...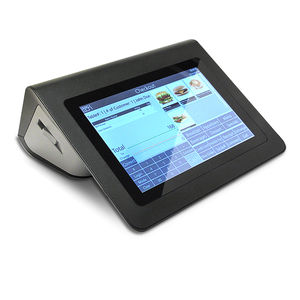 touch screen terminal
RIPAC-10P1
Screen size: 5 in
Intel Atom Z3735F 1.33GHz Processor 10.1" Front Panel with 10 Point Projected Capacitive Touch 5" Adjustable Customer LCD Display Integrated 58/80mm Thermal Printer (Optional) Integrated NFC Compliant with RFID/Felica 4 ...
The central operating and display element of GRIDCON® ACF is a touch panel. It has a clear menu structure and can display data in both tables and diagrams. The benefits of the touch panel include: Simple ...