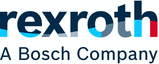 Website:
Bosch Rexroth Hägglunds Products and Solutions
Group:
Bosch Rexroth Industrial Applications
Bosch Rexroth Hägglunds Products and Solutions
Who we are
A Hägglunds hydraulic direct drive is a drive system beyond the ordinary. In far less space than other drives – and with far less weight and complexity – it delivers flexible, reliable power.
With a Hägglunds drive, your machine has unlimited access to high torque. Yet it's also protected from torque stresses. You get the power and stamina to do more, but with less strain, less wear and less maintenance hassle.
Put simply, you get a drive that goes the distance. And behind it is a company that goes the distance with you.
As of January 2011, Hägglunds Drives is an integrated part of Bosch Rexroth. The Hägglunds product name can still be found on the tough and reliable Hägglunds products and drive systems, now a part of the strong Bosch Rexroth portfolio. Hägglunds motors and drive systems are still the same, offering the same high quality and outstanding performance.
Our values
As one of the world's leading suppliers of drive and control technologies, Bosch Rexroth ensures efficient, powerful and safe movement in machines and systems of any size. The company bundles global application experience in the market segments of Mobile Applications, Machinery Applications and Engineering, and Factory Automation. With its intelligent components, customized system solutions and services, Bosch Rexroth is creating the necessary environment for fully connected applications. Bosch Rexroth offers its customers hydraulics, electric drive and control technology, gear technology and linear motion and assembly technology, including software and interfaces to the Internet of Things. With locations in over 80 countries, more than 30,500 associates generated sales revenue of 5.5 billion euros in 2017
Compare up to 10 products