vacuum conveyor
VS series
Vacuum Conveyors VS Series: Versatile for safe and hygienic powder handling. The VS Series is used in various industries for the transfer of powder, dust, granulated material and small pieces. Vacuum Conveyors of the VS Series are ...

vacuum conveyor (pharmaceutical industry)
PPC series
PPC Pharma Vacuum Conveyors from Volkmann were especially developed for all applications requiring top quality materials, surfaces and characteristics of all parts in contact with the conveyed materials. They are mainly used inside ...

vacuum conveyor (chemical industry)
INEX series
Vacuum Conveyors with Inerting function: Volkmann INEX. Volkmann INEX Vacuum Conveyors provide secue feeding of solids into critical areas, particular for Chemical and Pharma Industry, e.g. for powder transfer into reactors and stirring ...

vacuum conveyor
CC series
CC Vacuum Conveyors provide continuous aspiration and material flow, both at the material pickup and the dischage point. Inside the Vacuum Conveyor a Volkmann vacuum pump/filter combination is operating continuously for constant aspiration ...

With these Vacuum Conveyors, materials can be transferred directly into areas with positive pressure above atmosphere (e.g. directly into chemical reactors, permissible pressure range -1 to +6 bar or -1 to +10 bar). Versions available ...

automatic loading-unloading system
AH150
The AH150 is an automatic loading and unloading machine used for ceramic substrates into stack or cassette magazines. It can handle various kinds of stacks or cassettes with simple adaptors. Moreover, the substrate can measure up to ...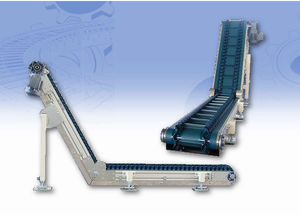 hinge belt conveyor
Winkelförderband / Winkelförderer
Bypassing differences of level while transporting goods is a common request in the conveying technology. Depending on the goods and the transport route there are different applicable conveying solutions. Angled conveyors in different ...

magnetic conveyor
TL2M series
Suitable for conveying fine ferrous swarf and particles, such as short steel and iron cast chips The magnetic chip conveyor type TL2M is a metal conveyor designed around a concept based on many years of experience of design and manufacturing ...

toxic product transfer system
EPTS
The BOLZ INTEC EPTS is ideal for the closed transport of toxic products within a plant, e.g. from the weighing room to the reactor. Guarantees emission-free product transport of the solids. BOLZ INTEC develops its manually operated ...

Make all powder handling in production processes safe and reliable, make the work of your production staff easier and improve the conditions at the workplace: Choose Vacuum Conveying systems from VOLKMANN. user friendly systems with ...

programmable transfer system
TPM-S
Tpm-S the fastest, most advanced and flexible transfer unit Custom executions to match any line layout Also able to feed simultaneously two welders running the same blank size

programmable transfer system
TPM
the upgraded body blank transfer unit featuring: Blank stack over-turning or non-over- turning options built-in Pivoting transfer arm Rotating pincer to match any line layouts touch-screen panel on a pivoting arm

transfer system
TP 1001 GP
the basic body blank transfer unit Inexpensive and effective Blank stack over-turning or non-over- turning options built-in (GP version) this unit requires the slitter to be «straight-in-line» with the welder

All-side rollers for fast conveyance of payloads With our wide selection of roller conveyors, we offer our customers reliable systems that feature fast and smooth performance. Our range includes all-side rollers and tables made ...

TRAPO chain and belt conveyors are particularly reliable and robust handling systems that are able to move even heavy materials in critical local conditions with minimal transport requirements. Our product range comprises modular belts, ...

Our high-performance handling equipment turns internal logistics processes into tailor-made material-flow systems. Our conveyor systems are composed of standard elements. They are produced on a modular basis, which means that they ...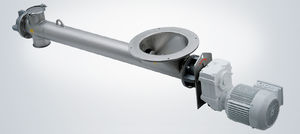 The Zeppelin metering and conveying screws are designed to meter and convey virtually any types of bulk materials and can be used for conveying systems as well as for the exact metering into weigh scales. Our metering and conveying screws ...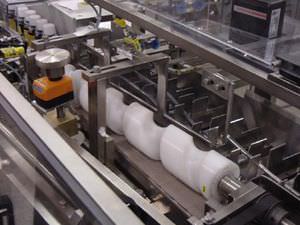 screw conveyor
max. 400 p/min
Features: Speeds up to 400 parts per minute Handles cylindrical, surge-able items (bottles, some vials) Automates the transfer of products from one machine to another within a small footprint Application List: Bottles Tubes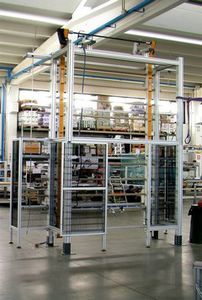 The system has been designed to convey cardboard cores from the tube forming machine to the core accumulator. The core is transported crosswise to the feed direction, pulled by two standard C075 type chain conveyors made up of simple ...

The gravity roll lowering unit is used to change the level between the roll infeed and outfeed points. The difference in height must be between 2 and 4 metres. Length: about 2 metres. Adjustment of the roll guides is manual and takes ...

The gravity roll lowering unit is used to change the level between the roll infeed and outfeed points. The difference in height must be between 2 and 4 metres. Length: about 2 metres. Roll diameter between 90 mm and 140 mm. The length ...

It is a roll lowerator unit that can be used to divert the product, coming from an upper line, onto a lower parallel line. The unit is made up of a lowering sheet metal chute with upstream fulcrum because the product comes from the ...

The Ohlson SH-2SS is a chain bucket elevator constructed in a type 304 stainless-steel framework. This elevator can accommodate various food grade buckets with capacities of 600L for the 4L model and 400L per minute for the 2L model. ...

These screw conveyor units are engineered for applications that are concerned with the vertical conveying operations for powders and spices. These units are supplied with a hopper, a vibrator, a feed screw for constant and steady flow ...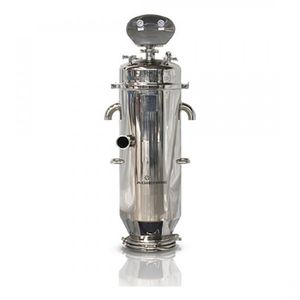 pneumatic conveyor
Minvac & Starvac
The Vacuum Conveyors are manufactured and used in the pharmaceutical, chemical and food Industries for the transfer of powder and grains. It can be used in both production (for the load of: mixers, mills, dryers, batching machine, bin, ...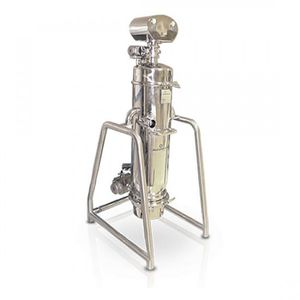 vacuum conveyor
Filtervac
The Vacuum Conveyor type FILTERVAC is used to charge machines like Mixer, Reactor and Bicone where its not possible to install the Vacuum Conveyor directly on the Machine. The functioning is based on the product aspiration by vacuum ...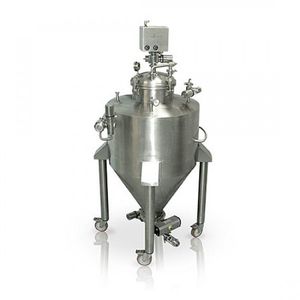 pneumatic conveyor
Hoppervac
The Vacuum Conveyor type HOPPERVAC is used when its necessary to charge a tank/container used also as a storage unit to charge another machine. In this case the HOPPERVAC is used not only as a powder transfer system but also as a container ...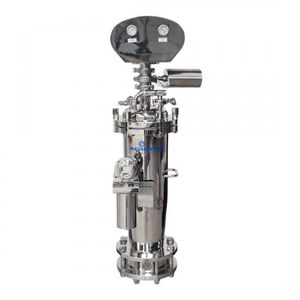 The Vacuum Conveyors P.E.D. are manufactured to be installed on reactors under the P.E.D. classification (PED 97/23/EC). The functioning is the same of the Standard Vacuum Conveyor based on the product aspiration by the vacuum pump installed ...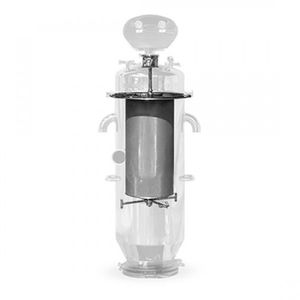 pneumatic conveyor
W.I.P / C.I.P. / S.I.P.
The Vacuum Conveyors can be equipped with some accessories that allow to wash, dry and sterilize it. There are three different kind of equipments: W.I.P. (washing in place) CI.P. (cleaning in place) and S.I.P. (steam in place). The ...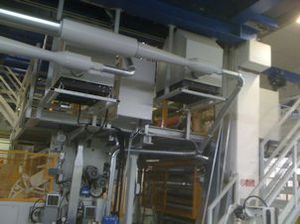 conveyor system
Powerfeed
Our patented trim conveying system. Available in a range of sizes providing a complete turnkey solution from a single trim to a complex multi trim manifold system. Fully flexible in design and application, and includes fan acoustic ...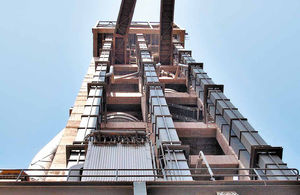 The belt bucket elevator type BW-G are equipped with specially developed steel-rope belts permitting a long lifespan and heat resistance up to 130° Celsius. In the bucket elevator boot a bar drum ensures guided return of the belt. ...
See the other products
Aumund fördertechnik GmbH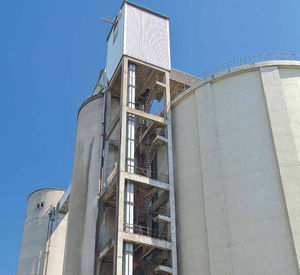 The bucket elevator with forged central chain (type BWZ) is configured for the transport of all types of coarse, hot or abrasive bulk materials. It also achieves conveying capacities of more than 600t/h at axis distances of more than ...
See the other products
Aumund fördertechnik GmbH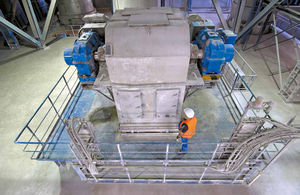 For conveying capacities of over 1300t/h AUMUND has developed the double chain bucket elevator. Axis distances of more than 60m are also possible with the BWZ-D. The bucket elevator is a combination of two standard bucket elevators with ...
See the other products
Aumund fördertechnik GmbH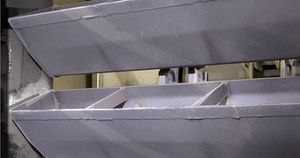 For bulk materials with high dust generation and up to 150mm particle size there is the bucket elevator with gravity discharge BWZ-S. It runs at reduced conveying speed and discharges the bulk material over the back of the preceding ...
See the other products
Aumund fördertechnik GmbH


arched plate conveyor
BPB
The main area of application of the arched plate conveyor (type BPB) is bunker discharging of moist and sticky conveyed goods, such as loam, marl, natural or FGD gypsum, anhydrite, pozzolan etc. The heavy duty design (type BPB-S / BPB-SF) ...
See the other products
Aumund fördertechnik GmbH

When the operator presses the start button, a device with a stop travels to the next tool position and indicates via display the position, a tool number and the stop side to be used. At this point, the operator can set the tool position ...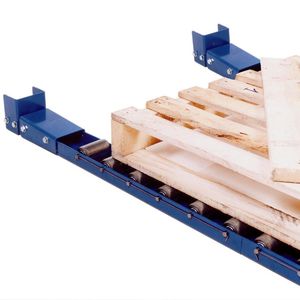 roller rail conveyor
max. 1 000 kg/m | RPA
The RPA is a gravitational rail pallet conveyor for loads of up to 1000 kg/m. With this quiet and durable conveyor you can set up any route or path you like for your pallets, steel containers or trays : move your products about your ...

For long distances bottle transport, Maer provides air conveyors and venturi systems. The pneumatic venturi system sucks the container and blows it at high speeds inside stainless steel tubes, silicone, PVC or PE hoses, depending on ...

Maximum load: 200 kg
Speed: 0.1 m/s - 0.5 m/s
Features - Suitable for a large range of products - Designed tools for product support - Infeed/Outfeed - Step by step - Transport speed adjustment (possible) - With or without electrical installation - Zero presure accumulation Benefits - ...

Features - Horizontals, ariable Inclination, Operating Balcony - Dimemnsions - Wrapping Guides - Cargo to be Loaded - Fixed or Movable - Transport Velocity - Structure (ST) Benefits - Detailed design to specifications - Strong ...