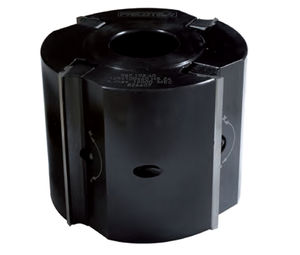 wood planer knife
ø 80 - 163 mm
This is a Wood cutting tool manufactured by Fretzie which features its unit having an experience design and care. These features serve as unique market strength among different tools. The manufacturer offers different type of product ...
See the other products
FREZITE - Ferramentas de Corte, SA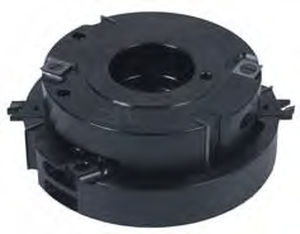 wood cutting tool
ø 102 - 200 mm
Frezite's Cutters and Cutter Heads with Bore are part of the wide range of product lines that the company offers. It provides a broad selection of tools and systems, ranging from simple machine components, to fully complex production ...
See the other products
FREZITE - Ferramentas de Corte, SA

wood cutting tool
WhisperCut PLUS
The WhisperCut Plus is produced by Leitz, and has diamond knives which can be sharpened up to ten times. These knives can also be replaced. The model is built within a reusable aluminum body, which allows a cost reduction of up to 10%. The ...
See the other products
Leitz GmbH

Duo-Multi-Profile scraper is noted for their perfect edges with high gloss-levels. An advantage of the tool is that it can color fast without the threat of stress whitening. This is a multi-purpose tool, hence used with conventional ...
See the other products
Leitz GmbH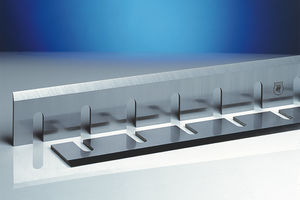 Long year development and research in area of knives for wood, we have developed new technologies and materials, which are appropriate for most demanding productions as well. We can offer you high-quality knives for: Veneer and plywood Chipping Particle ...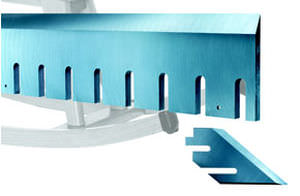 Wood is a material that can be used for many different purposes. STEINSTOSSER wood processing tools have attracted attention very early on. Ever since 1904, planing knives and saw blades for the wood-processing industry have been part ...

core bit for hard metals and rocks
ø 78.5 - 274 mm | Z series
Hard metal cuttings are equipped with the sintered metal. They are used for core drilling in medium hard rock. This hard metal cutting is attached to the core by right or left convolute, according to the customer wishes. Diameter 175 ...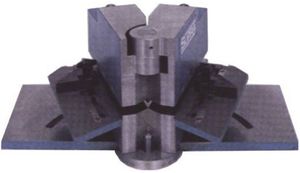 variable-angle notching tool
max. 2 mm, 125 x 125 mm | EVP125
EVP125 Capacity : 125 x 125 Maximum thickness : 2 mm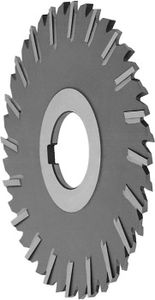 slitting / cutting disc
ø 63 - 250 mm

During its use, the grinding wheels lose his cutting capacity of the clogging on its surface caused by the residues of the worked matter. To give again its initial cutting capacity, it is necessary dressing with a diamonds tool. According ...

Tool equipped with mobile "V"-slot block with bending angle adjustment reader, possibility to program the angle by PC on a Windows 70 system, with USB device. Bending tolerance: 1/10 of a degree. Max dimensions ...

variable-angle notching tool
This tool is for notching tubes at 90° and 45° in 3 seconds. In a single action it perfectly notches both the right side and the left one of a tube. It can notch tubes with different diameters and notch with different ...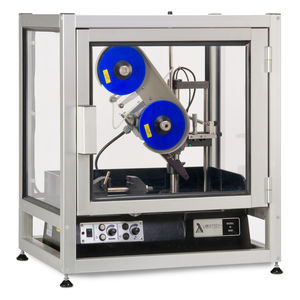 diamond wire saw
Model 15
Model 15 saw is a compact saw, ideal for the precision slicing and dicing of materials from the most delicate crystals to the hardest ceramics. Diamond wire: The diamond wire cutting head is used whenever there is a requirement ...