process water recycling unit
OneClean
The modular OneClean all-round system for cleaning and recycling of water and abrasive. OneClean can be modularly expanded at any time according to requirements. The system can also be retrofitted for water jet systems from other manufacturers. ...

drinking water treatment unit
AET-SP250-4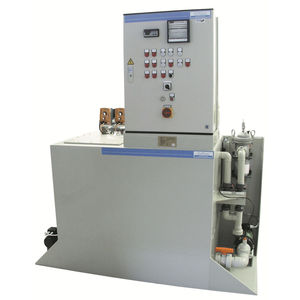 neutralization plant / for wastewater treatment
TC series
tritec®-Neutralization systems have been developed to neutralize contaminated wastewater and lead to the sewage system. All units are fully automatic. These systems are designed as compact units. Features according to your requirements are possible.

process water treatment unit
The processing flow adopted by a set of water treatment system depends on quality of water source and target purpose of water usage. The selected flow basically includes three parts: pretreatment system, micro processing system and terminal ...

The equipment is designed and manufactured to allow suction, sedimentation and purging of hydrocarbons' contaminated sea water. The water is stored in a tank alongside the process plant and the unit is capable of running for long periods ...

The OMAX Water Recycling System is designed to capture the workable overflow water for recycling to the proper specifications, then returning the water back to the high pressure pump. A filtration system traps suspended particles and ...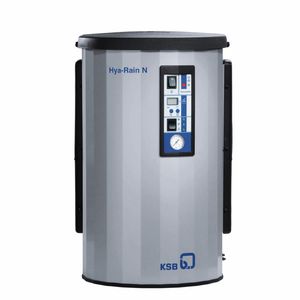 water recycling plant
Hya-Rain
Flow: 0 m³/h - 4 m³/h
The Hya-Rain Eco, designed and engineered by KBS, is a compact package design rainwater harvesting system which can be installed easily to help save energy. This rainwater system is an automatically controlled unit suited to cater the ...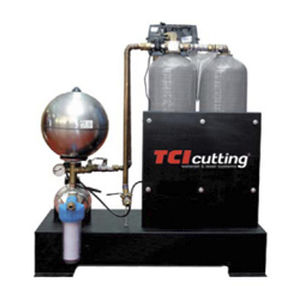 physico-chemical water treatment unit
The water treatment system ensures the correct quality of the water to make all the parts of the high pressure system last longer. It provides a lime softener which guarantees a constant pressure. It is composed of a lime softener, a ...

water treatment unit
WA 500
Produces DI-water continously for non-residue rinsing.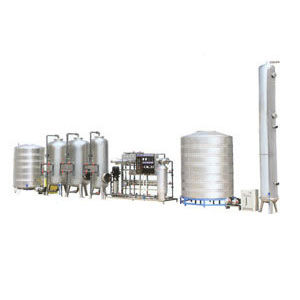 drinking water treatment unit
This water treatment system is mainly used for production of pure water, mineral water, and water in beverage drink. The main machine contained is that RO equipment, sodium filter, ultra filter, micron filter, multi-medium filter, activated ...

compact water treatment unit
DELIMER
Description The DELIMER is a water softening device for decalcifying tap water without a filter cartridge. This device produces a continuous supply of decalcified water to prevent lime-scale deposits in hard water that can cause damage. ...

compact water treatment unit
Ionex
The name IONEX stands for ION-EXchanger, which is the very heart of this modern waste water treatment system. The Ionex is a modern and compact plant to treat rinsing water coming form the etching or through-hole-plating machines of a ...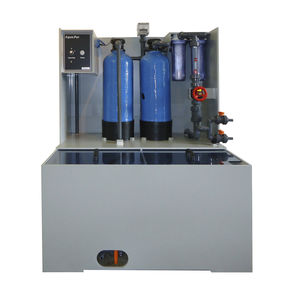 compact water treatment unit
AquaPur 1000
AquaPur 1000 The Bungard AquaPur 1000 is a modern and compact system for cleaning the rinsing water in a PCB laboratory, e.g. the rinse water from an etching or a PTH-machine (PTH = Plating through hole) . The system can also be used ...

water treatment unit
PolyFloat
PolyFloat water treatment systems are automatic cleaning systems for separating paint overspray from water-sprinkled spray-painting facilities and machinery. Using the optimal dosage of a suitable coagulation agent can extend the life ...