compact water treatment unit
Ionex
The name IONEX stands for ION-EXchanger, which is the very heart of this modern waste water treatment system. The Ionex is a modern and compact plant to treat rinsing water coming form the etching or through-hole-plating machines of a ...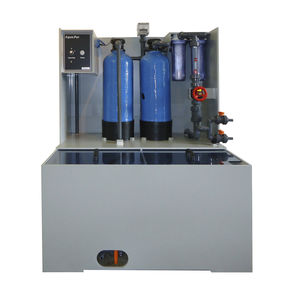 compact water treatment unit
AquaPur 1000
AquaPur 1000 The Bungard AquaPur 1000 is a modern and compact system for cleaning the rinsing water in a PCB laboratory, e.g. the rinse water from an etching or a PTH-machine (PTH = Plating through hole) . The system can also be used ...

water treatment unit
PolyFloat
PolyFloat water treatment systems are automatic cleaning systems for separating paint overspray from water-sprinkled spray-painting facilities and machinery. Using the optimal dosage of a suitable coagulation agent can extend the life ...