ABOVE-AUTO Tertiary Treatment Dimensioned according to the R.D. 1620/2007 norm. Reuse system with : REUSE STATION composed with: galvanize steel structure with high productivity filter, automatic cleaning, sand/flint/anthracite loading, ...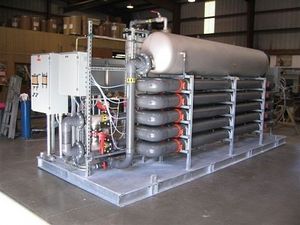 drinking water treatment unit
HiPOx
APTwater's HiPOx process offers extremely efficient and cost-effective disinfection in addition to treatment for color, taste, and odor issues in municipal drinking water at no extra cost. HiPOx systems can be installed at various points ...
See the other products
APTwater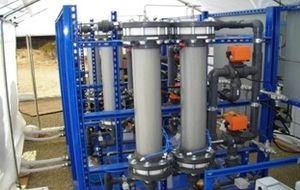 process water treatment unit
ARoNite™
A Sustainable autotrophic reduction process for the environmental remediation of nitrates and other oxidized contaminants and the revitalization of drinking water supply The ARoNite™ (Autotrophic Reduction of Nitrate) process is a fixed-film ...
See the other products
APTwater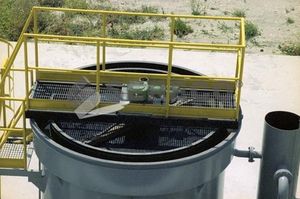 dissolved air flotation plant
DAF
The DAF type consists of a complete pressurization system, loading/expansion cones in a number depending on the tank dimensions, flotation tank, deflectors, weirs and channel for the clarified water transfer, a recovery system for the ...
See the other products
SERECO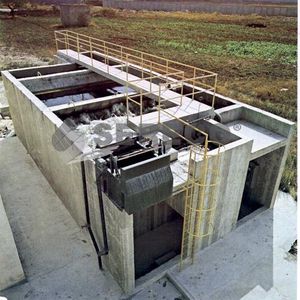 wastewater treatment plant
DBF
The compact activated sludge plant DBF type is a compact plant suitable for the treatment of waste water from civil, industrial and agricultural source with biodegradable pollutant. The plant consists of a tank divided into four compartments, ...
See the other products
SERECO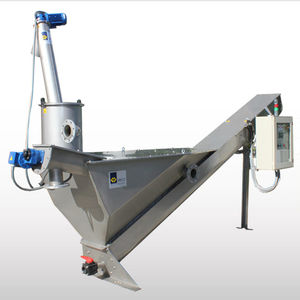 wastewater treatment plant
WASTEMASTER MIT
WASTEMASTER MIT Mini-Treatment Plant carries out up to 3 different processes with the smallest ever overall dimensions: Screening De-gritting De-greasing Waste water from both municipal and industrial plants can be equally treated. For ...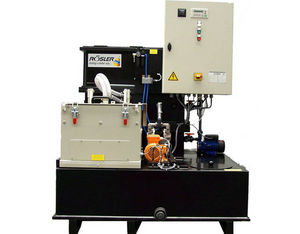 process water recycling unit
Z 800 HA
Flow: 100 l/h - 1200 l/h
Rösler process water recycling systems support connection to almost all vibratory finishing machines. This generates significant savings in vibratory finishing. Majority of vibratory finishing processes are wet processes. Examples ...

process water recycling unit
Z 1000 ASS II
Flow: 800 l/h - 3500 l/h
The Rosler Automatic Centrifuges are used in applications that do not require manual removal of the sludge from the system in large water and sludge volumes. The main characteristic of these systems are that the sludge is taken from ...

physico-chemical water treatment unit
Eisenmann develops and builds made-to-measure plants for the physical/chemical treatment of industrial waste water. These include: Decontamination/oxidation Precipitation, flocculation, sedimentation Flotation We provide planning, ...

wastewater treatment plant
Prevention and reutilization are preferable to disposal. Against this background, recycling technologies have top priority when it comes to treating industrial waste water. From the planning and design stages, Eisenmann focuses on exploiting ...

process water treatment unit
Every process requires suitable process water. For example, softened water for heating, partially desalinated water for rinsing and high-purity water for rinsing in the semiconductor industry. Eisenmann offers a wide range of ...

process water recycling unit
Prevention and reutilization are preferable to disposal. To this end, water recycling technologies should take priority over waste water treatment. With our extensive experience in a wide variety of production processes, Eisenmann can ...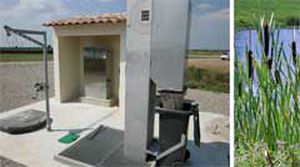 CONTROL BOX FOR ECOLOGICAL WASTE WATER TREATMENT STATION Application Control of an ecological sewage treatment plant. This control box is used to control an ecological sewage treatment plant : the water is partially filtered ...

process water treatment unit
The processing flow adopted by a set of water treatment system depends on quality of water source and target purpose of water usage. The selected flow basically includes three parts: pretreatment system, micro processing system and terminal ...

neutralization plant / for wastewater treatment
TC series
tritec®-Neutralization systems have been developed to neutralize contaminated wastewater and lead to the sewage system. All units are fully automatic. These systems are designed as compact units. Features according to your requirements are possible.

compact water treatment unit
Ionex
The name IONEX stands for ION-EXchanger, which is the very heart of this modern waste water treatment system. The Ionex is a modern and compact plant to treat rinsing water coming form the etching or through-hole-plating machines of ...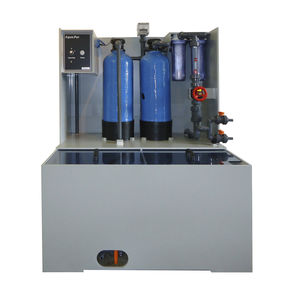 compact water treatment unit
AquaPur 1000
AquaPur 1000 The Bungard AquaPur 1000 is a modern and compact system for cleaning the rinsing water in a PCB laboratory, e.g. the rinse water from an etching or a PTH-machine (PTH = Plating through hole) . The system can also be ...

continuous water treatment unit
DELIMER
Description The DELIMER is a water softening device for decalcifying tap water without a filter cartridge. This device produces a continuous supply of decalcified water to prevent lime-scale deposits in hard water that can cause damage. ...

The OMAX Water Recycling System is designed to capture the workable overflow water for recycling to the proper specifications, then returning the water back to the high pressure pump. A filtration system traps suspended particles and ...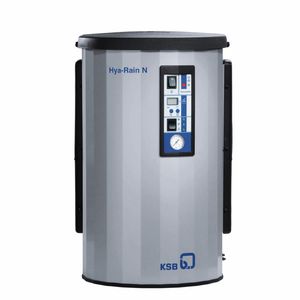 water recycling unit
Hya-Rain
Flow: 0 m³/h - 4 m³/h
The Hya-Rain Eco, designed and engineered by KBS, is a compact package design rainwater harvesting system which can be installed easily to help save energy. This rainwater system is an automatically controlled unit suited to cater the ...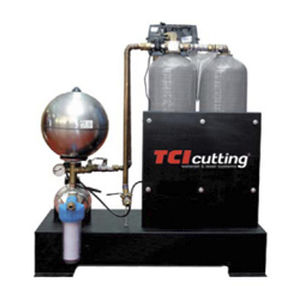 physico-chemical water treatment unit
The water treatment system ensures the correct quality of the water to make all the parts of the high pressure system last longer. It provides a lime softener which guarantees a constant pressure. It is composed of a lime softener, a ...

water treatment unit
PolyFloat
PolyFloat water treatment systems are automatic cleaning systems for separating paint overspray from water-sprinkled spray-painting facilities and machinery. Using the optimal dosage of a suitable coagulation agent can extend the life ...

water treatment unit
WA 500
Produces DI-water continously for non-residue rinsing.