The Online Industrial Exhibition

surveillance camera
DCT416S1
Patent pending imaging technology measures and displays both thermal and visual images Non-contact temperature measurement (14°F to 480°F) for ease of use over distance and accuracy Visual and thermal images can be blended ...

monitoring camera
Axis M10 series
... Functional and smart design AXIS M10 Series offers small and smart cameras, ideal for securing locations such as small businesses, boutiques, restaurants, hotels or residences. The cameras offer best-in-class ...
See the other products
Axis Communications

smart camera
HAWK MV-4000
... from much more complex PC-based devices, this smart camera is truly in a league of its own. IVision engineers are calling it the "golden middle" between PC-based cameras and the average smart camera ...
See the other products
Microscan Systems

inspection camera
Guppy PRO F-031B/F-031C
The Guppy PRO F-031B/C is a small 1394b camera with the ICX618 sensor. This EXview HAD CCD sensor is very sensitive both in the visible spectrum and in the NIR (near-infrared) spectrum. * Sony ICX618 EXview HAD CCD ...
See the other products
Allied Vision Technologies GmbH

surveillance camera
acA640-90gc
Number of pixels: 492 unit - 658 unit
The Basler acA640-90gс GigE camera with the Sony ICX424 CCD sensor delivers 90 frames per second at VGA resolution.
See the other products
Basler

inspection camera
iCAM Kamerasysteme
Laetus iCAM camera systems are designed and optimised for optical inspection applications on packaging production lines. Whatever the material being inspected - paper or high-gloss - you can depend on iCAM to identify ...
See the other products
Laetus GmbH

inspection camera
B50M series
Application examples: Presence control Dimensional accuracy check Counting objects Reading barcodes and 2D codes
See the other products
wenglor sensoric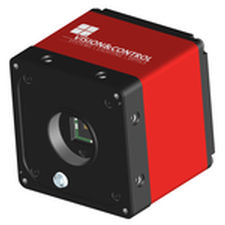 machine vision camera
pictor® T3xxx-ECAN series
Product features Stand-alone solution for industrial machine vision tasks Extensive connectivity through standard interfaces such as Ethernet, RS232 and digital I/Os. Integratet fieldbus technology: CAN 2.0 with CANopen protocol Robust ...
See the other products
VISION & CONTROL

Product Description: Mini Dome Type Megapixel IP Camera (Rugged RJ-45 Connector), MPEG-4/MJPEG, 1/3" CMOS, IP-66, Vandal-proof

night vision camera
Matrox Iris GTR
Matrox Iris GTR is a line of powerful, configurable smart cameras designed for systems integrators, machine builders and OEMs who need to deploy fully custom machine vision applications. Running Microsoft® Windows® or ...

... available. They include a stand-alone camera which acts to perform the standard closed circuit TV (CCTV) functions. a camera attached to the Det-Tronics X-series flame detector via the adapter fitted ...
See the other products
Detector Electronics Corp. (Det-Tronics)

monitoring camera
OptiMOS
Bio Research Benefits from Advances in sCMOS Technology. Download the whitepaper to learn more. Offered as the affordable sCMOS solution, optiMOS brings the advantages of low noise and high speed imaging to a broader range of cell ...
See the other products
QImaging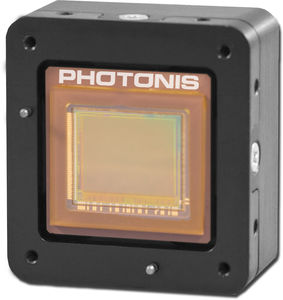 The NOCTURN Digital Extreme Low-Light CMOS Camera is mainly designed to provide a high quality performance and functionality for very specific purposes. It is built with a very simple yet compact feature which is an ideal ...
See the other products
PHOTONIS

thermal imaging camera
EAGLE ATTACK
... Eagle Attack provides high resolution image quality and sensitivity for a high degree dynamic range. The portable tactical camera is designed with a large display, and digital temperature indicator for the smooth fire ...
See the other products
SCOTT SAFETY EMEA

monitoring imager
max. 500 - 900 nm | HSi-300
... Windows, Mac and Linux). The hyperspectral imaging systems are also currently integrated with DVC cameras and the Andor Ixon EMCCD family of scientific cameras, and will soon be integrated with Hamamatsu ...
See the other products
Gooch & Housego

monitoring camera
PolarCam™
... snapshot micropolarizer cameras capture images of multiple polarized angles from each video frame, enabling a range of image enhancement techniques and polarimetric measurements. Small, fast and field-proven, these unique ...
See the other products
4D Technology

thermal imaging camera
EVOLUTION® 6000 Xtreme
New Evolution 6000 Xtreme TIC from MSA is the most advanced and rugged thermal imaging camera ever built. New and enhanced features include best in class image quality, light weight, laser pointer and range finder, integrated ...
See the other products
Mine Safety Appliances Company

machine vision camera
5X80
... optics partnered with advanced decoding software to read linear, stacked linear, and matrix bar codes. In addition, these imagers can read and decode OCR fonts and capture digital images. Support for standard serial ...
See the other products
Honeywell Scanning and Mobility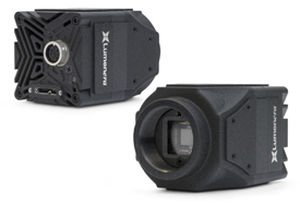 inspection camera
Lt225, Lt425
... and Lt425 cameras are built for rugged 24/7 use. Both cameras have a proven, high resolution CMOS sensor with a fully electronic global shutter that captures excellent quality, high-speed images with ...
See the other products
Lumenera

thermal imaging camera
2048 x 1024 pix | VarioCAM ® HD research 900 series
... this worldwide unique infrared system gives a new definition to the premium segment of uncooled thermographic inspection cameras. * Image format: (2,048 x 1,024) IR pixel optomechanical MicroScan feature * Frame rate ...
See the other products
InfraTec GmbH Infrarotsensorik und Messtechnik

surveillance camera
1.2 Mpix, 1280 × 960 pix | R500 series
... of the InfReC series Integrated 5.0 Mega Pixel Professional Photography Camera for brilliant daylight pictures Fusion of Infrared image and integrated high resolution visual camera for IR/Vis Fusion 1280 ...
See the other products
NEC Avio Infrared Technologies

monitoring camera
max. 1016 x 1016 px | Micro-Cam™
The camera consists the following components: Focal Plane Array (FPA): Detector array integrated with Read out integrated circuit (ROIC) in a hybrid unit Dewar: LN2 pour filled dewar with no internal optics, other than ...
See the other products
Rockwell Scientific

inspection camera
2 ps | SC-10
SC-10 is an OptoScope-tracking light manufactured by Optronis. The device is used for various applications in research at universities and institutes. Its 2ps temporal resolution comes with a triggered sweep mode that can reach up to ...
See the other products
Optronis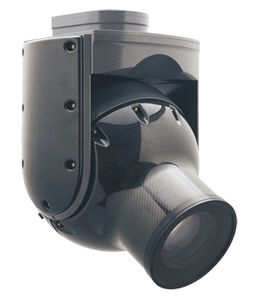 night vision camera
Cineflex Media
The Cineflex Media is a reliable, affordable high-definition camera system for electronic news gathering (ENG) and broadcast television applications. With its 5-axis gyro-stabilized technology, the Cineflex Media offers ...
See the other products
Axsys Technologies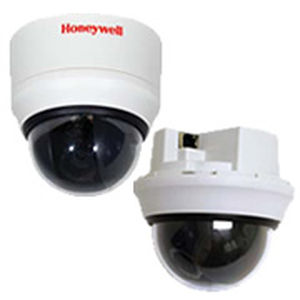 CCTV camera
720p | HD3MDIP
... addition to the equIP® Series of IP-based products, the HD3MDIP is a high definition, True Day/Night indoor fixed mini-dome camera engineered to provide extremely crisp images at minimal bandwidth. The HD3MDIP provides ...
See the other products
Honeywell Video Systems