The Online Industrial Exhibition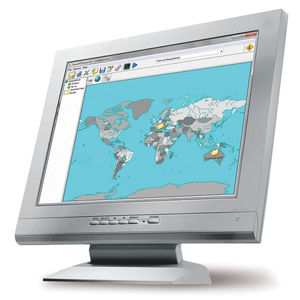 management software
PowerNetGuard
PowerNETGuard software centralises UPS management using network interface (SNMP) communications. It is ideal for Data Centre managers and medium to large sized networks. PowerNETGuard uses the RFC1628 standard Management ...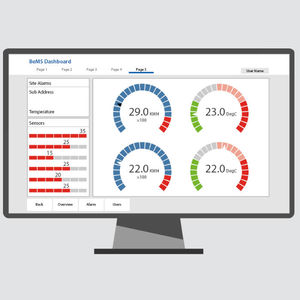 data analysis software
Saia PCD Supervisor
This scalable software platform can be used for operation of basic HVAC room controllers as well as enterprise-wide control stations for large building complexes and multi-site systems. Open communications standards make ...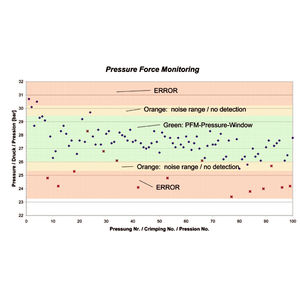 PFM gives you the option to achieve a substantial quality improvement - for a comparatively small investment of time and money. And here is how it works: After each crimp process with the PFM-Option the reached crimp value is shown. ...

management software
ProRecipe XT
... semi-automatic recipe processes. The innovative software guarantees complete and controlled product safety in the food, pharma and cosmetic industries as well as a wide range of other industries. Intuitive monitoring ...

analysis software
RMT WinControl
RMT WinControl software for evaluating, monitoring, networking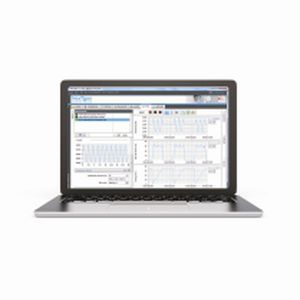 preventive maintenance software
NexTgen softwares are essential tools in the use of ultrasonic generators for: setting, monitoring and preventive maintenance of our equipment. These software tools provide unequalled ...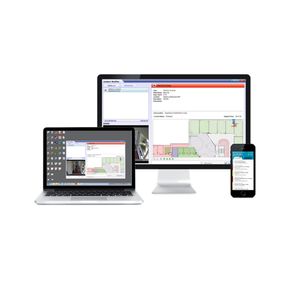 asset management software
Notifier 1.5
... It provides visual and audible alerts on critical events for all MobileView solutions such as asset management, condition monitoring, and worker safety. Improve communication and shorten response times Instant messaging ...

monitoring software
ValcoLink™, VisiPRO®
Valco Melton offers software that ensures you are using the equipment properly and at its highest level to ensure consistent gain on your state-of-the-art investment. ValcoLink™ software package and VisiPRO® ...

SCADA Software is designed fully compatible with comprehensive range of AQUAS products, consisting of remote configuration, monitoring, control, Google Earth fusion display, flow chart, data table, statistical ...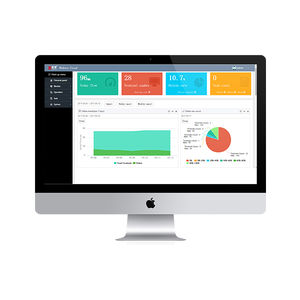 Hongdian's cloud management platform is a comprehensive system providing customers with scaled management devices capability . It is a self-running platform for operators,agents,and integrator, customers can install and manage the platform ...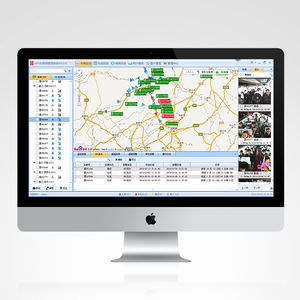 ... navigation technology, Geography Information System technology, 4G/3G/2G wireless data communication technology and video surveillance technology. It functions location, surveillance. tracking, alarm, management and information ...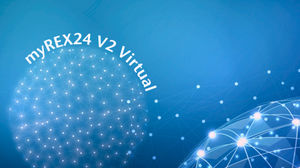 monitoring software
myREX24 series
With the myREX24 V2 virtual server, you can bring the proven myREX24 technology to your own computer center. The myREX24 V2 virtual server grows flexibly with your requirements and supports up to 20,000 devices and 250 active connections. The ...

monitoring software
TB20 series
... for projects, every single step is combined into one single intuitive software package. Integrated terminal mapping, system width calculations, and current-carrying capacity monitoring all make it possible ...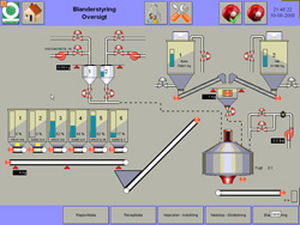 fibo intercon's electrical controls make it possible to control and monitor all processes and components in the dosing and mixing system. The electrical controls have a PLC control unit and can be manually as well ...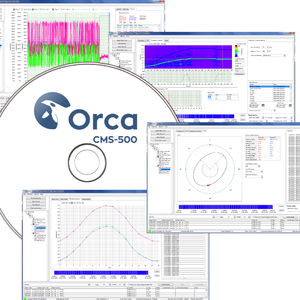 asset management software
Orca CMS-500
CMS-500 Orca Condition Monitoring Software helps to understand the health of your most critical assets and to avoid costly and unplanned downtimes. The system provide a simple view of the condition monitoring ...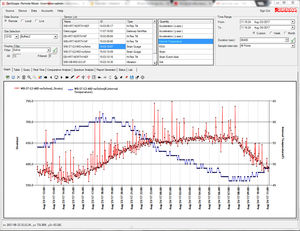 management software
SenScope™
Resensys SenScope™ is for real-time monitoring and structural diagnostics based on measurements of Resensys SenSpot™ sensors. SenScope™ is capable to reduce large volume of data of Resensys SenSpot™ sensors into specific ...

monitoring software
Sentry4
Sentry4 is a powerful tool allowing any organization the ability to remotely monitor in "real time" the operation of every NJEX installation in their system. It provides the ability to change operating parameters, perform ...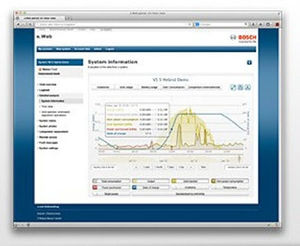 e.Web is an innovative Internet portal for the monitoring and analysis of PV systems with solar components from Bosch. The efficient remote monitoring also ensures maximum operational reliablility. The ...

management software
OTAS®
... Our software modules can be combined individually to form a scalable overall solution. You can select between several different modules for monitoring, process tracing, reporting or truck management, ...

monitoring software
Korenix NMS
Korenix NMS - Network Management Software Manage from central or remote office Auto network discovery, topology map, failure positioning Batch firmware upgrade, configuration backup/restoration Event handling ...

monitoring software
DCS-250
Centrally manage up to 64 cameras Compatible with D-Link and third party cameras1 Record video, audio and events Live Monitoring and Recording Optional people/vehicle counting, tripwire, tamper detection, image stabilisation

... instrument-based solutions provide the ideal introduction into high-level monitoring applications and are suitable for all manner of tasks, such as bridge, building, dam and landslide monitoring. The ...

Enables an operator to visualize the Millenium 3 Display on a mobile device (smartphone, tablet, PC) Allows remote monitoring of equipment Makes the display of the Millenium 3 accessible even when the device is out of reach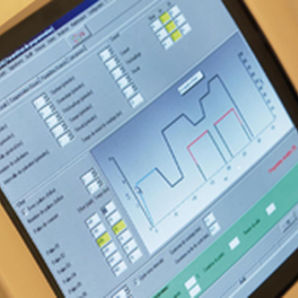 software for welding applications
ARONET
After successfully connecting to the central computer by the ARONET software, one can easily access all the functioning of every welder through that computer itself. Apart from the ease of use, these weld controllers ...

management software
AppFormix
... new breed of optimization and management software platform for the cloud. With AppFormix, you can track and automate the operations of your applications and software-defined infrastructure. Its smart-monitoring ...

monitoring software
MOVIVISION®
... parameterizable plant software helps system manufacturers and operators to plan, configure, simulate and start up their materials handling systems. Setting parameters instead of programming with MOVIVISION® MOVIVISION® ...
See the other products
SEW-EURODRIVE