How to choose this product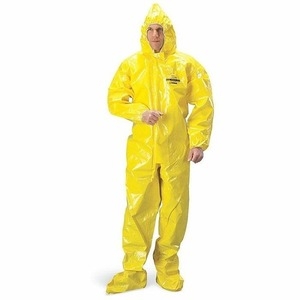 Protective clothing is suitable for all professional environments and situations. These include extreme climatic conditions (heat, cold, rain, etc.), specialized work environments (clean room, laboratory, medical domains, etc.) or risk of exposure to chemicals, fire, electric arcs and NRBC hazards, among others.
Applications
Numerous applications for these garments are found in nearly all branches of industry: medical, mechanical, electronic, etc.
Technologies
Technological advances have produced a wide variety of protective fabrics: waterproof, antistatic, dielectric, extreme temperature and chemical protection, etc.
How to choose
The dangers and desired protection must be defined before choosing an appropriate garment. Protective clothing should conform to applicable standards, as well as allowing sufficient freedom of movement while working.
Advantages
- Safety
- Comfort