The Online Industrial Exhibition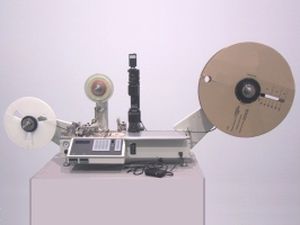 MT-50 is a complete and self sufficiant Standalone-Tape & Reel System for Taping of components in small and medium lot sizes. MT-50 can handle all types of Blistertapes and Coverfoils. PÜarameters such as Sealing Temperature, ...

hose reel
AP, AM, AE series
Hose/cable length: 5 m
HOSE REEL WITH MECHANICAL REWIND: simple, lightweight but reliable, thanks to the high quality of the materials used. The APT model is equipped with a locking mechanism to stop the hose at the desired height. It can ...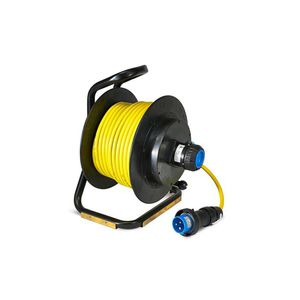 cable reel
LL-300/110/ATX, LL-300/110/CEAG, LL-300/230/ATX
Hose/cable length: 30 m
ATEX Cable Reel The Wolf ATEX Cable reel is CE marked to the 94/9/EC ATEX Equipment Directive for safe use in Zone 1 (Cat 2) IIC, where a T6 temperature class permits. Operating from 230V or 110V, the ...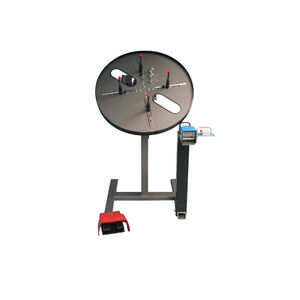 ... - Access holes help in bundling and removing the hose coil - Five adjustable pins and eyebolts to accommodate starting the coil with various hose diameters - Capable of CW and CCW winding ...

This state of the art tool specially created by Bosch embodies highly remarkable traits which consists of a minimal loading capacity of 0.4 kg as well as an ultimate loading capacity of 1.2 kg, an incredibly astounding weight of 1.3 kg ...

Hose/cable length: 12 m
This 12-meter cable unit has a H07RN-F3G1 supply line and uses 1380 watts of power or 2300 watts when it is unrolled. It also uses a 250 V/AC setup to make it as sturdy as possible. Interior components are protected against foreign objects ...

Hose/cable length: 1524 cm
Designed for robust/heavy-duty applications. Stainless steel component will not react with fluid chemistry. Designed for robust/heavy-duty applications Dual pedestal frame provides increased strength for extreme-duty applications ...
See the other products
GRACO

... safety with a Graco one-piece hose reel. Designed for light-duty applications in dealerships, service garages, collision repair and industrial manufacturing facilities. Get More for Less Money LD Series Hose Reels ...
See the other products
GRACO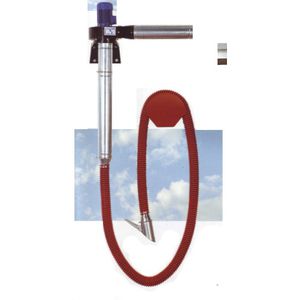 Hose/cable length: 7.5 m - 15 m


Automatic – Autonomous – Efficient The CRM 1500 operates a direct continuous reeling process for hank lengths. The filaments are laid perfectly parallel with minimal material loss on the ends. The machine has an automatic shifting process ...

Diversitech's vehicle exhaust spring-operated hose reels are designed to exhaust fumes and smoke from vehicle service facilities. Hose reels can be used to remove gas or diesel fumes using a retractable ...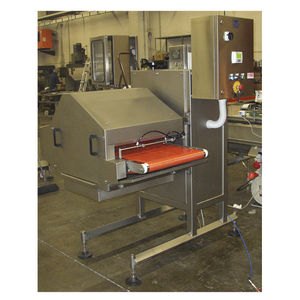 A special feature of BS is flexibility in the design and realization of appropriate machines for particular processes, ready to meet with the needs of the customer, while also offering specific technical and technological assistance.

Hose/cable length: 7.5 m - 15 m
... driven hose reels without fan ARMV – Spring driven hose reels with fan ART – Motor driven hose reel without fan ARTV – Motor driven hose reels with fan ARM/MT – Spring ...

Our range of products covers a huge variety of wooden reels for easy stocking and transport of wire ropes.

Hose/cable length: 8 m
... DC Hose Reel 38 is the second generation of our spring operated hose reel and is a complete redesign. The new DC Hose Reel 38 replaces part number 7305, which has been used for many years ...

Hose/cable length: 10 m
... systems DC Hose Reel 50 is the second generation of a spring operated hose reel and it complements our hose reel family, which is used since many years in various plants all over the ...

Hose/cable length: 0 m - 1000 m
- Whether media broadcast, network providers, industry or military, Sachsenkabel develops and manufactures for every application a customized solution based on high quality components - Virtually any configuration is possible: the combination ...