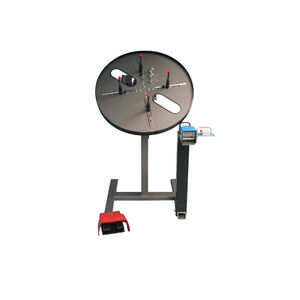 ... - Access holes help in bundling and removing the hose coil - Five adjustable pins and eyebolts to accommodate starting the coil with various hose diameters - Capable of CW and CCW winding ...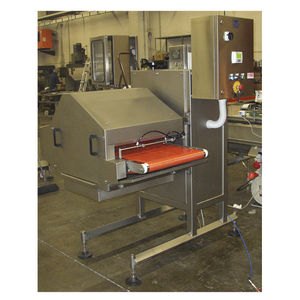 A special feature of BS is flexibility in the design and realization of appropriate machines for particular processes, ready to meet with the needs of the customer, while also offering specific technical and technological assistance.

Length: 8000 mm
Diameter: 50 mm
... DC Hose Reel 38 is the second generation of our spring operated hose reel and is a complete redesign. The new DC Hose Reel 38 replaces part number 7305, which has been used for many years ...

Length: 10000 mm
Diameter: 50 mm
... systems DC Hose Reel 50 is the second generation of a spring operated hose reel and it complements our hose reel family, which is used since many years in various plants all over the ...

Length: 20 m
... performance, durability and ergonomics. Breakers Hammer drills Condensate separators Tool lubricators Hose reels Hoses, connectors, lighting cables, lubricants

Length: 12 m
This 12-meter cable unit has a H07RN-F3G1 supply line and uses 1380 watts of power or 2300 watts when it is unrolled. It also uses a 250 V/AC setup to make it as sturdy as possible. Interior components are protected against foreign objects ...

... hose has a design that includes a self-winding reel containing ten meters of hose and is available in a colorful, elegant and streamlined casing that adds a dash of decor to any service garage. Elgi reels ...

hose reel
max. 50 psi | DEF
Length: 50'00"
For use with Diesel Exhaust Fluid (DEF) only Clean, fast dispense and transfer of Diesel Exhaust Fluid Designed for robust/heavy-duty applications. Stainless steel component will not react with fluid chemistry. Designed for robust/heavy-duty ...
See the other products
GRACO

hose reel
0 - 140 °F | LD Series
Length: 10, 6, 12 mm
Diameter: 14, 10, 15 mm
Economical enclosed hose reels get you up and running fast Designed for light-duty applications with flexible mounting options for easy, quick Installation. Reduce clutter and increase workplace safety with a Graco one-piece ...
See the other products
GRACO

Diameter: 5, 8, 6, 4 in
Diversitech's vehicle exhaust spring-operated hose reels are designed to exhaust fumes and smoke from vehicle service facilities. Hose reels can be used to remove gas or diesel fumes using a retractable ...

Diameter: 125, 100, 75, 150 mm
... driven hose reels without fan ARMV – Spring driven hose reels with fan ART – Motor driven hose reel without fan ARTV – Motor driven hose reels with fan ARM/MT – Spring ...

Our range of products covers a huge variety of wooden reels for easy stocking and transport of wire ropes.

- Whether media broadcast, network providers, industry or military, Sachsenkabel develops and manufactures for every application a customized solution based on high quality components - Virtually any configuration is possible: the combination ...