The Online Industrial Exhibition

Hose/cable length: 25 m
Installation: under gangway or on the ground For service cable 7x35mm2 +24x1 mm2 or other 400 Hz plug with buttons Power supply: 50/60Hz - 400V - 3 phases - 2 A Contacts for Interlock Dimensions: 1316x636x1363 mm Weight: 300 kg (without ...

Hose/cable length: 8 m
... DC Hose Reel 38 is the second generation of our spring operated hose reel and is a complete redesign. The new DC Hose Reel 38 replaces part number 7305, which has been used for many years ...

Hose/cable length: 10 m
... systems DC Hose Reel 50 is the second generation of a spring operated hose reel and it complements our hose reel family, which is used since many years in various plants all over the ...

Hose/cable length: 7.5 m - 15 m
... driven hose reels without fan ARMV – Spring driven hose reels with fan ART – Motor driven hose reel without fan ARTV – Motor driven hose reels with fan ARM/MT – Spring ...

Automatic – Autonomous – Efficient The CRM 1500 operates a direct continuous reeling process for hank lengths. The filaments are laid perfectly parallel with minimal material loss on the ends. The machine has an automatic shifting process ...

Diversitech's vehicle exhaust spring-operated hose reels are designed to exhaust fumes and smoke from vehicle service facilities. Hose reels can be used to remove gas or diesel fumes using a retractable ...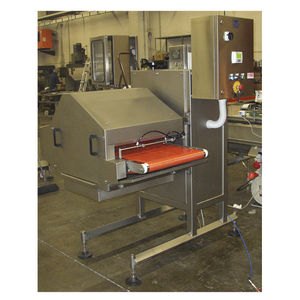 A special feature of BS is flexibility in the design and realization of appropriate machines for particular processes, ready to meet with the needs of the customer, while also offering specific technical and technological assistance.

Our range of products covers a huge variety of wooden reels for easy stocking and transport of wire ropes.

Hose/cable length: 0 m - 1000 m
- Whether media broadcast, network providers, industry or military, Sachsenkabel develops and manufactures for every application a customized solution based on high quality components - Virtually any configuration is possible: the combination ...