1 photo - 1 video
sand molding machine / vertical joint plane DISAMATIC®

The DISA series of vertical green sand moulding machines set the standard for speed, quality, reliability, cost effective production and work environment. More than 1,430 foundries all over the world have installed DISAMATIC moulding machines for production of a wide variety of casting types and sizes. DISA offers a complete range of DISAMATIC...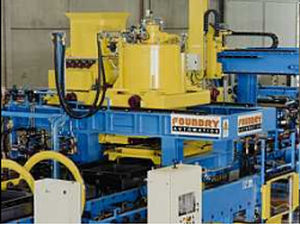 5 photos
sand molding machine Adiabatic

For years FOUNDRY AUTOMATION srl is a renowned brand in impact molding. Each "ADIABATIC" molding machine is designed keeping in mind even the smallest...