The Online Industrial Exhibition

alphanumeric displays
T50
 Start/stop for spreading  Adjustment of spreading width  Adjustment of spreading amount Suitable for the following disc spreaders: P170 - 260 Combi 1 TSL 16 Accessories:  Automatic start/stop (spreading stops automatically ...

... Electronic Marquee IAQ-EM is an indoor air quality detection LED display, which indicates PM2.5 / PM10 / Gas / Temperature / Humidity detection value. Features Detection items on LED ...

The Toshiba 2x20 LCD display is the newest peripheral in the TCx family. The 2x20 display is available in Single Sided, Dual Sided, and All Points Addressable (APA) configurations for greater flexibility. ...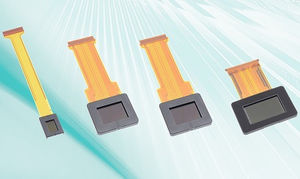 ... highest in class for a 0.5-type. This product achieves the world's smallest pixel pitch of 6.3μm by leveraging Sony's OLED display technology and miniaturization technology, enabling a resolution 1.6x higher than the ...
See the other products
Sony Semiconductors

LED displays
IZE11 series
... Electrostatic Sensor Monitor The IZE11 is SMC's electrostatic sensor monitor, to be used with the IZD10 sensor. The monitor has a 2-color display and can be bracket or panel mounted. ...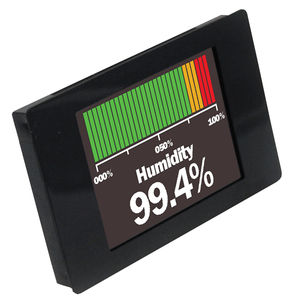 color displays
SPPM series
... automation , the Series SPPM Smart Programmable Panel Meter. Designed with Fully Field Configurable, 16 - Bit Color Touch Screen Display. It is built to withstand even the most demanding of application or the harshest ...

Digital Display with Wire-saving Serial Transmission Function (B7A Output) • Single-color (red or green) and three-color (red, green, or orange selectable) displays with a character ...

programmable displays
VFX
Presenting the newly device from EATON, the VFX Programmable Displays is an ideal Powerful electronic solutions for machine visualization and operator interface in advanced mobile equipment. The programmable electronics ...

The EATON Electronic Vehicle Displays are rough dashpanel exhibits that ease the preferring, seeing, downloading and information processing of crucial apparatus like the per travel information. The eVU can not only ...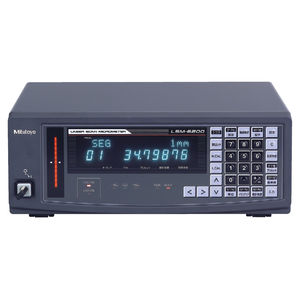 numeric displays
544 series
Display Unit for Lasr Scan Micrometer helps in setting up those values for continuous and consistent monitoring that has been engineered dual-display design. It shows two measurement values simultaneously. ...

alphanumeric displays
6000 Series
This remote display operates with either the 6000 Series Multi-Flame or the 6500 Series Bi-Flame. It is connected to either Series motherboard by a 15-pin port cable which must be purchased separately. This display ...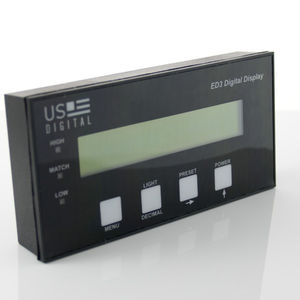 Seven 0.5" high numeric digits with blue backlight Bidirectional counting, displays signed values from 0.000001 to 9999999 Three LEDs to indicate High, Match, or Low setpoints Isolated SPDT relay output ...

Blue back-lit, LCD display The display features 2 lines of 20 characters or full graphics data via the blue back-lit, 160 x 40 pixel LCD display Connection with Star Printer Connectable ...

bar graph displays
OMB412 series
The OMB412 series is a programmable display which numbers and bar graph combined. The all-rounder can be up to 8 different input signals ads.

The Intrinsically Safe Field Display is a 4-digit loop-powered local monitor for the Easidew PRO I.S. and Easidew I.S. transmitters. It is certified with ATEX, IECEx, and FM and housed in an IP66 enclosure ...
See the other products
MICHELL INSTRUMENTS

graphic displays
5103-100
... for a despatch schedule for deliveries of more than 10 pieces. Monochrome, graphic data display with three illuminated keys. The display is 128 x 64 pixels. Display is encased within ...
See the other products
Storm Interface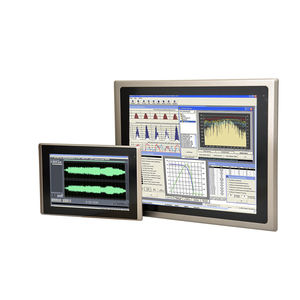 Solid Aluminum Die-Casting Chassis Front Bezel IP65 Multiple Inputs 9 ~ 36V DC Wide Range Power Input 1 Year Limited Warranty, Extended Warranty available

... support a number of sensors at the same time. The TSDY_A3 is a display in A3 size suitable for displaying humidity and temperature in public environments. The TSDY_DIN is a display and configurator ...
See the other products
Techfor Systems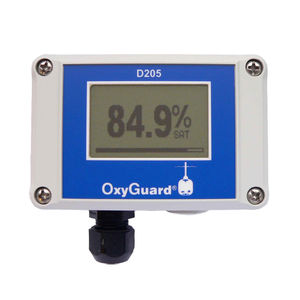 The OxyGuard D205 Display is a local indicator for 4-20mA current loop signals. It is factory calibrated, and is easily set up by choosing from a list of the most common parameters and ranges.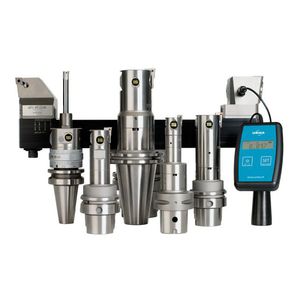 Digital technology for the entire URMA fine boring head family from Ø 0.2 up to 2400 mm
only one control unit for the entire DigiTec family
no maintenance and minimal risk of failure, battery and display ...

The FC PRO can be used with any Digmesa Flowmeter. It shows values such as total flow, current flow rate, and date alarm. It can be adapted with customer specific features on request.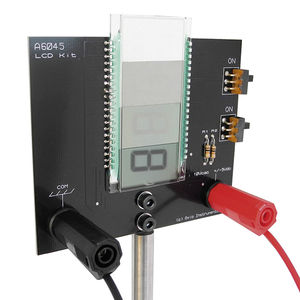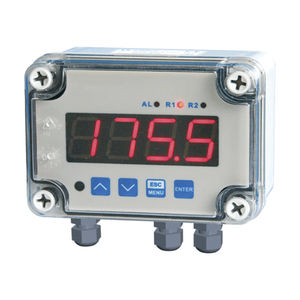 The TLC Series level process controller and display features easy to operate functional programming menu and a clear 4 digit 3/4 in. LED display. The NEMA 4X Class IP65 housing makes ...
See the other products
Hayward Industries, Inc.