The Online Industrial Exhibition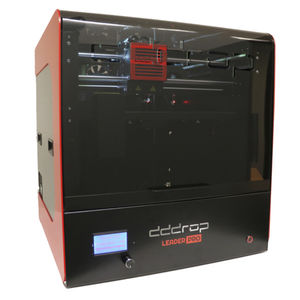 PLA 3D printer
Leader PRO
X travel: 330 mm
Y travel: 310 mm
Z travel: 305 mm
... fully developed 3D printer with a huge print format and with focus on functionality: a real worker! The dddrop 3D printers are developed and manufactured in the Netherlands and offer ...
See the other products
dddrop
... a multitude of applications. Titomic machines have build rates that are exponentially faster than conventional metal 3D printers currently available, Titomic enables you to cut production lead time from days to hours. ...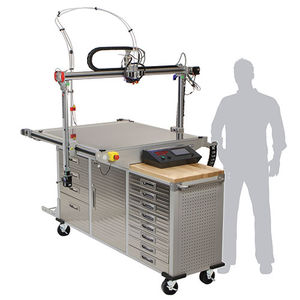 PLA 3D printer
300 Series Workbench Pro
X travel: 1,000 mm
Y travel: 1,000 mm
Z travel: 700 mm
... framework that won't let you down. Additionally, the 3DP WorkbenchPro delivers 40% more build volume and up to 16x faster print rates with its unique features. Base Price: $28,999 Print Volume: 0.7 m3, ...
See the other products
3D platform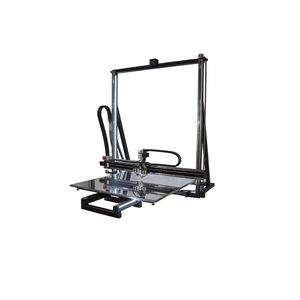 X travel: 762 mm
Y travel: 762 mm
Z travel: 1,143 mm
The Atlas is Titan Robotics' flagship 3-axis industrial 3D printer. The standard build space begins at 30″X x 30″Y x 45″Z, with larger standard models available. Like ...
See the other products
Titan Robotics
plastic 3D printer
BigDeltaWASP
For large size components Special 3D printers for the production of large size components. Though for the world of housing, restoration, theatrical scenography, experimentation, and ...
See the other products
WASP
plastic 3D printer
RAPID 300S
X travel: 162 mm
Y travel: 288 mm
Z travel: 288 mm
... a perfect surface finish and no finishing is required. INTUITIVE: Its user-interface will allow you to load and manage your 3D files on the platform, click on 'Start Printing' and close the door. This ...
See the other products
x3D GROUP SAS
plastic 3D printer
Andromeda
X travel: 250 mm
Y travel: 250 mm
Z travel: 250 mm
Sharebot Andromeda is a professional 3D printer with a large printing volume that uses SLA 3D printing technology. It creates model with high precision and definition ...
See the other products
SHAREBOT SRL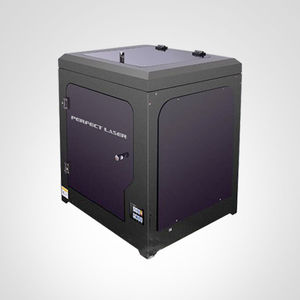 X travel: 200 mm
Y travel: 200 mm
Z travel: 200 mm
... high resolution mini desktop 3d printer can be printed continuously for more than 500 hours. 2. We adopt Taiwan's silver Z-axis screw for mini desktop 3d printer to ensure high-performance while ensuring ...
X travel: 530 mm
Y travel: 250 mm
Z travel: 250 mm
... Automatic calibration of the print surface with automatic compensation 28 points + Double extruder, titan bowden type with 3:1 gear reduction for maximum accuracy + Double hot end using chimera and volcano, ideal ...
X travel: 300 mm
Y travel: 300 mm
Z travel: 335 mm
... octoprint Stand alone printer using SD card or web interface Double integrated spool support compatible with spools up to 1.2kg Open source firmware with frequent updates Open system, compatible with Simplify3d ...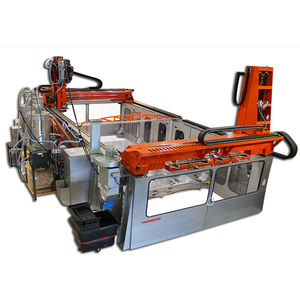 Large industrial additive manufacturing machines that print and trim on the same machine. Available Table Sizes: 10' wide, with length capability up to 100' Additive and Subtractive Gantries on the ...