The Online Industrial Exhibition
simulation software
Mevea Simulator
... for developing a perfect product. The R&D Simulator is a combination of the Simulation Software and a physical simulator. The models are created and simulated with the software, and ...
parametric analysis software
KeyCreator Analysis
... interface. Save time: your CAD and analysis files are all in one software package, no need to import/and export your models and from one software package to another. Re-rerun simulations ...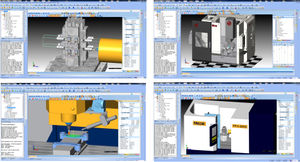 The NEW Machine Simulation PRO Add-on offers state of the art toolpath simulation technology for BobCAD-CAM CNC programming software. The Machine Simulation PRO Add-on ...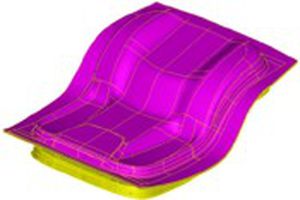 analysis software
FormingSuite Professional
The most powerful stamping analysis tool for blank development, process design, and incremental simulation combines: FASTFORM Advanced, FASTFORM MultiStage, and FASTIncremental This seamless scenario covers the entire ...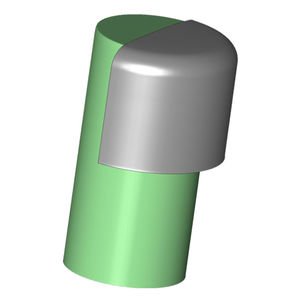 Stampack helps you to design formed parts so they can be done in the most cost-efficient way using the most economical process and material. Stampack also can help you develop a part shape that can be formed easily and that will fit ...
See the other products
Stampack Quantech ATZ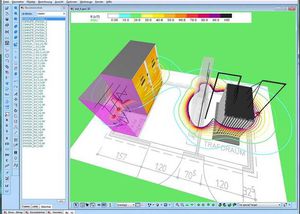 electromagnetic field simulation software
EFC-400
EFC-400 Simulation Software The EFC-400 Simulation Software allows rapid, uncomplicated generation of field plots for low and high-frequency equipment. The simulation ...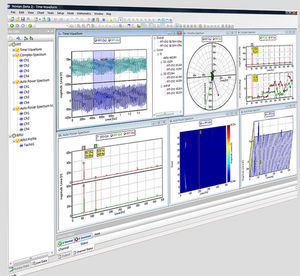 vibration analysis software
Novian™
... time FFT. It is also useful in Octave and Order tracking measurement. The software's built in playback analysis feature can be used for previously recorded measuring data. The software is compatible with ...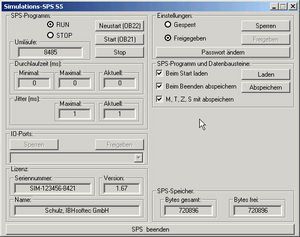 simulation software
S5-Simulation-PLC
The S5-Simulation-PLC is a software designed by IBH Softec. It is an extended simulation that allows testing for PLC programs. The test is performed on PC with no additional hardware ...
See the other products
IBH Softec
simulation software
EDGECAM Mill / Turn
... addition of 4 and 5 axis simultaneous milling, the simulation of these machine tools is made even easier. Features at a glance: One single machining environment Full machine tool and toolpath simulation ...
See the other products
Vero International Software
simulation software
MagNet v7
MagNet v7 2D/3D simulation software for electromagnetic fields let's you rapidly model and predict the performance of any electromagnetic or electromechanical device: Electric Motors/Generators ...
See the other products
Infolytica
computational fluid dynamics software
The Modal and Flutter Analysis tool is an efficient method for fluid structure interaction prediction, available with FINE™/Turbo and FINE™/Open with OpenLabs. Only one single integrated code is used: the modal equations of the structure ...
See the other products
NUMECA
vibration analysis software
IMPAX-SD-LAB
* 32 bit native application, WinXP Professional recommended * New Windows enhancements to save windows sizes and state * Supports 1394 firewire VXI interface for laptops & portable VXI chassis * Right-click context menus ...
See the other products
SPECTRAL DYNAMICS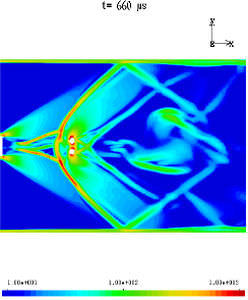 computational fluid dynamics software
fluidyn-MP
fluidyn-MP is a unique design engineer friendly CFD software having multi-physics capability. It has been optimized to do simultaneous simulation of fluid mechanics, structural response, heat transfer ...
See the other products
TRANSOFT FLUIDYN
simulation software
VERICUT Verification
Defining Stock & Simulating Cutting Tools You can define stock models in VERICUT or import them from a CAD system. VERICUT supports multiple, independently moving stock models for multiple or staged setups. VERICUT simulates multiple ...
See the other products
CGTECH
programming software
OPENPCS
... Diagram - Ladder Diagram - Continuous Function Chart Multitasking software Structured programming benefits of variable declaration and Keyword recognising On-line debug and simulation integrated tools Ascon ...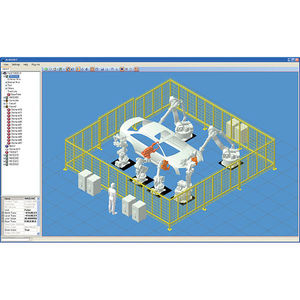 simulation software
K-ROSET
... 's offline robot simulation software. This tool allows the user to add 3D models of Kawasaki robots, peripheral equipment, robot tools, and workpieces into a virtual environment and build multi-robot ...
simulation software
KCONG
The KCONG (Kawasaki Common Offline NC data Generator) offline programming software is used to automatically generate a robot's welding path based off of workpiece geometry. 3D CAD part and tooling data is imported into ...
simulation software
GOcharly
Turning software allowing the programming of the tools paths for the CNC charly4T lathe Setting of optimised routes, 3D simulation of the milling routes Supplied as standard with all the charly4T lathes, ...
simulation software
ROBOGUIDE
... modified entirely offline. To save 3-D modelling time, part models can be imported from a PC as CAD data. The robot simulation software's extensive library also allows users to select and modify parts ...
Toshiba Machine's wide range of easy to use robot software makes programming and control simple, even for engineers who are embarking on their first industrial robot project. When combined with TM Robotics training options ...
simulation software
ShuttleDos
Simulation The future has already begun modelling parameterisation simulation run visualisation analysis optimisation Preferred applications The system must be able to be modelled, i.e. the processes ...
simulation software
isy CAM 3.6
Advanced mesh manipulation 32-/64-bit version Hybrid milling (steep and flat areas in one step) Trochoidal milling Reviced residual material detection and handling Multi-sided machining (3+2 axis, hired milling) extendable to 5 ...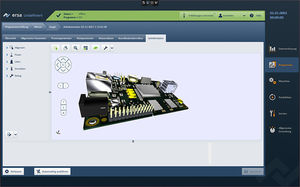 programming software
CAD Assistant 4
... integration with the operating software of the machine, ERSASOFT 5. CAD Assistant 4 also supports the programming of modules with two independent axis systems (VERSAFLUX and VERSAFLEX). The data sets – in the software ...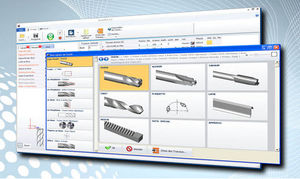 simulation software
EasyGrind
EasyGrind, is the powerful multifunction device, linked to a high performing 3d simulation software that gives you a virtual display of the tool process to ensure objectives and prevent crashes. This ...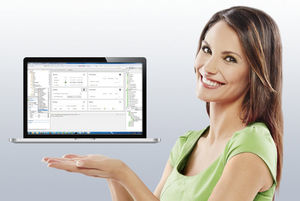 simulation software
KeStudio
... all-in-one engineering suite for all phases of the automation process. From configuration to programming to diagnosis and simulation, KEBA offers customers a comprehensive engineering environment. Ready-to-use applications, ...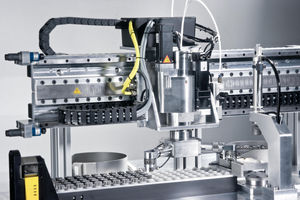 modeling software
Mechatronical Complete Solutions
SPN is a reliable partner when it comes to combine different disciplines of technique. motor gearboxes handling control programming Our customers get a solution out of one hand and have the advantage to be supervised from only ...