The Online Industrial Exhibition
{{#pushedProductsPlacement4.length}} {{#each pushedProductsPlacement4}}

{{#if company.requestButtonsVisibility.requestButtonQuestion == "ACTIVE"}}
{{elseif company.requestButtonsVisibility.requestButtonWhereToBuy == "ACTIVE"}}
{{/if}}
{{product.productLabel}}
{{product.model}}
{{#each product.specData:i}} {{name}}: {{value}} {{#i!=(product.specData.length-1)}}
{{/end}} {{/each}}
{{{product.idpText}}}
{{#if product.newProduct}} {{/if}} {{#if product.hasVideo}} {{/if}}
{{/each}} {{/pushedProductsPlacement4.length}}
{{#pushedProductsPlacement5.length}} {{#each pushedProductsPlacement5}}

{{#if company.requestButtonsVisibility.requestButtonQuestion == "ACTIVE"}}
{{elseif company.requestButtonsVisibility.requestButtonWhereToBuy == "ACTIVE"}}
{{/if}}
{{product.productLabel}}
{{product.model}}
{{#each product.specData:i}} {{name}}: {{value}} {{#i!=(product.specData.length-1)}}
{{/end}} {{/each}}
{{{product.idpText}}}
{{#if product.newProduct}} {{/if}} {{#if product.hasVideo}} {{/if}}
{{/each}} {{/pushedProductsPlacement5.length}}

Ensuring that your products arrive safely and retain their quality requires robust visibility into all stages of the supply chain. It is critical to know with confidence when the efficacy of a product has been affected so appropriate ...

active label
TiltWatch XTR
Width: 60.3 mm
Thickness: 2.3 mm
Length: 74.3 mm
The SHOCKWATCH's TiltWatch XTR is designed to monitor goods that must remain upright. Its a very good indicator especially in shipping and handling of goods. With its compact size it can be installed easily and with an activation angle ...

active label
WarmMark series
WarmMark, available in varying sensitive temperature ranges is actually a single-use, ascending time-temperature indicator. Its main function is to alert the user of unacceptable temperature conditions when products are exposed. WarmMark ...

temperature indicator
TL-C5 LABELS
15 mm diameter, stick-on labels with 5 non-reversible temperature indicating dots. Supplied in packs of either 10 or 30 labels.

temperature indicator
TL-CC series
The TL-CC series of units can control and find many temperature issues in different spaces when goods are being transported. This is all made with a low cost method and works with a better food protection setup to make transportation ...

temperature indicator
TL-10
These TL-10 temperature labels are made with ten silver dots to symbolize different temperatures. The dots change from silver to black permanently when the temperatures are reached. Omega labels are made with self-adhesive backings ...

Width: 4 mm
Length: 15 mm
For all applications whether for marking fine single wires or heavy-duty cables. We supply a wide range of material versions, as well as suitable mounting types. This means that you can use our conductor and cable markings in a wide ...

thermal transfer ribbon / for label printers
X series
Choose from three ribbon solutions to cover all your flexible packaging coding needs, whether basic or complex while guaranteeing you the best quality code, more production uptime and best-in-class Markem-Imaje service. All Markem-Imaje ...

thermal transfer ribbon / resin-based
Xpert
SmartDate Xpert Ribbons offer the best rub resistance in the market, even in the most challenging applications. Xpert resistance - True resin ribbons. - The code will withstand solvents, oil, abrasion and/or heat. It can resist ...

thermal transfer ribbon / for label printers
Xtra
Markem-Imaje introduces its new SmartDate Xtra Ribbon, the most innovative wax/resin Thermal Transfer ribbon dedicated to flexible packaging applications. SmartDate Xtra Ribbon sets the new global standard and brings unmatched capabilities ...

thermal transfer ribbon / for label printers
Xceed
SmartDate Xceed ribbon is the most cost-effective way to ensure your products are securely coded and your barcodes are readable. Secured performance - Resist smudges and scratches in your code. - Improved contrast for enhanced ...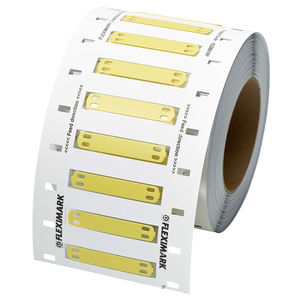 thermal transfer label
FLEXIMARK® 8326019x series
Width: 25, 10, 15 mm
Length: 60, 75 mm
FLeximark Cablelabel PUR markers are polyurethane-based materials that work with cable ties for tough areas. These are PUR 60-10 labels that are made for cable marking and works for many thermal transfer printers. This can use Fleximark ...
See the other products
Lapp Group

thermal transfer label
FLEXIMARK® FLEXILABEL TFL series
Width: 9.5 mm
Length: 28, 35 mm
Simple to tag App collection The TFL brands are utilized along with the obvious personality stands CAB and PTE, PTFE). The outcome is really a cord tag that could be repaired on the cable television with cable tv ties.
See the other products
Lapp Group

thermal transfer label
FLEXIMARK® TCK series
Width: 25 mm - 50 mm
Thickness: 25 µm
Length: 33.5 mm - 142.5 mm
Benefits Resistant to chemicals, UV-radiation, moisture and some oils A transparent foil is wrapped around the cable and pasted over the printed field, that the printing is protected against abrasion and pollution Application range Printing ...
See the other products
Lapp Group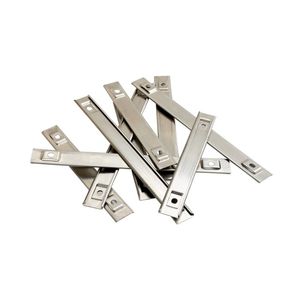 cable marking plate
FLEXIMARK® NM SERIES
Fleximark makes the NM series for characters with a stainless steel acid-proof cable and component marking material. This uses PR 10 NM 7 standards in a sample bag.
See the other products
Lapp Group

identification label
WM BW series
Width: 25, 18, 12, 6 mm
Length: 14, 25, 20, 15 mm
Benefits When the cover is applied onto the cable, the transparent foil covers the writing area, thus protecting it against abrasion, humidity, oil and light solvents. Easy to label Wrapping label with protective foil Application range The ...
See the other products
Lapp Group

Width: 5.6 mm
Length: 12 mm
ABB offers a turnkey package for your marking requirements. ABB gives you the possibility to mark your entire installation with innovating solutions. Identify your Terminal Block Markers Our wide marker range allows you to easily identify ...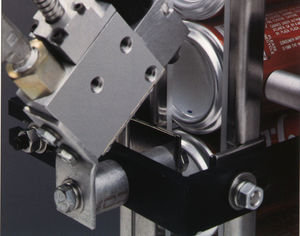 inkjet identification system
Nordson® Ink-Dot I.D. system is useful for identifying which spray machine has coated each can on the assembly line. A small dot of ink is applied on each can's bottom by the system as it gets into the spray machine. The system is perfect ...

adhesive label
Cab Labels
Width: 25 mm - 210 mm
Brands We offer all preferred dimensions and qualities of brands with perfect types of surface and complete sticky durability. Also, supply goods can be found in little volumes as well as a really low priced. The primary size, the ...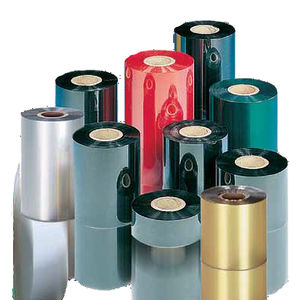 thermal transfer ribbon / for label printers
Cab Ribbons
Ribbons For little or broad brands, for item marking or kind dishes, cab provides, exceeding 20 varieties for each software, the proper ribbon. These are properly siuted for cab ink jet printers and makes certain a continuing good quality.

thermal transfer ribbon
Thermal Transfer Ribbons
Thermal Transfer Ribbons are uniquely designed, manufactured and tested to provide optimal performance levels in all production environments. All Videojet ribbons come with patented blackcoat technology to ensure that there is greater ...

cable marking label
CWM series
Width: 6.4 mm
Length: 38.1 mm
Conforming to industry standards, these basic wire-marking applications, Tyco Electronics CWM are used when resistance to a range of solvents, oil, water, dirt and heat is necessary, They arrive in pre-printed single or digit legends ...
See the other products
TE CONNECTIVITY - Identification Products

Snap-on markers of series STD and STB are individual markers used to identify wires and small cables permanently. Widely used in oil refineries, offshore platforms, power stations and other major applications worldwide, STD markers are ...
See the other products
TE CONNECTIVITY - Identification Products

cable marking label
Z-Type® series
Length: 4.5 mm
TE Connectivity Z-Type® markers are single push-on characters used for permanent identification of wires and small cables. The markers, made with an enlarging profile, can accommodate multiple wire/cable sizes. Resistant to sea water, ...
See the other products
TE CONNECTIVITY - Identification Products

cable marking label
CM-NMX series
Thickness: 0.3 mm
Length: 0.3 in - 0.5 in
People looking for high performance wire and cable marking needs would choose to buy NMX cable marker tags. They are ideal for identifying cables and wire bundles and used in applications like aerospace where they would have to be exposed ...
See the other products
TE CONNECTIVITY - Identification Products

military-grade label
-55 °C ... +135 °C | CM-SCE series
The CM-SCE Tie-On Cable Markers are built to efficiently identify hefty cables and wire bundles in environments such as military and aerospace. Moreover, these flat, rigid, non-adhesive labels are applied to cables or wire bundles with ...
See the other products
TE CONNECTIVITY - Identification Products

Width: 6 mm - 25 mm
Length: 32 mm - 124 mm
The cable marking label from Helukabel is specially designed with assembly rods that allow for easy handling. The assembly rod is shaped similarly to a nozzle and is pushed to the line and snap-on sleeve by pressing it with a thumb. It ...

The ECONANO® series are labels that use nano vesicle capsule (NVC) technology to add a CO2 absorbent to the label's adhesive. This enables users to reduce CO2 emissions at the point of incineration by approximately 20%. ECONANO® was ...
See the other products
SATO Asia Pacific

Linerless labels are pressure-sensitive labels that do not have a liner or backing paper. The labels are wound on a roll that has had a release coating applied to the front of the facestock to prevent the adhesive from sticking on the ...
See the other products
SATO Asia Pacific

SATO ticketing is printed with a heavy thick paper card indicating that the holder has paid for or is entitled to a specified service for passage or admission. For the convenience of concert tickets, exhibitions badges, conferences badges, ...
See the other products
SATO Asia Pacific

SATO labels are made in house using the highest quality materials that provides the best performance. SATO offers Direct Thermal Labels, Thermal Transfer Labels & Synthetic Film Labels that are manufactured specifically as a compliment ...
See the other products
SATO Asia Pacific

SATO pre-printed designed labels help in ensuring safe and on-time arrival of packages. Shipping labels play a huge role in informing everyone about the contents of the boxes and instructing the carriers to sensitively handle packages ...
See the other products
SATO Asia Pacific

PAGO personal-sticky labeling for top-top quality item design In marketplaces seriously aimed at personal-services, remarkably elaborate labeling perform a vital function. Precisely what is crucial in this way could be the great-attractiveness ...

Pago has an extensive collection when it comes to functional label solutions. Pago's products are recognized to be tamper-evident and with integrated RF security elements can be used as anti-theft devices on products. These world class ...

These Pago brand labels are useful for identification and marking purposes. Optimal matching makes printing and identification simple. Pago offers hundreds of different material styles of self-adhesive labels. This allows for a superior ...

Looking for an expert in ribbon analysis? Then Pago would serve your needs. The company regularly checks and tests customer applications in terms of label and ribbon interaction. Pago offers the perfect solution for thermal-transfer printing.

security label
C3263,C3263A,C3263B
Width: 100 mm
Length: 150 mm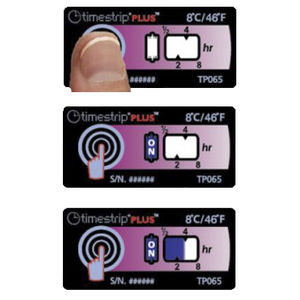 This machine offers cold chain monitoring for products that are thermo sensitive. It can be used during transportation of such products. This system integrates time as well as temperature and then records the cumulative time that the ...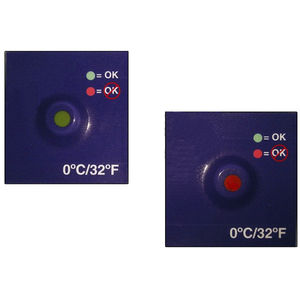 The Cold Chain Monitoring System by JRI is especially designed with high quality features which is an ideal use for operators and users of the related field. It is also ideally created for thermo-sensitive products in the event of transportation. ...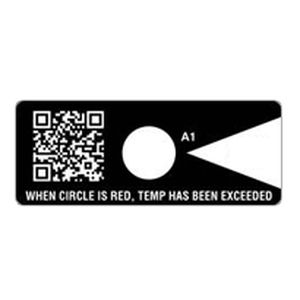 The Ascendant Temperature Indicator indicates if your product was exposed above predetermined critical temperatures. An adhesive label, it allows a direct application on the product or packaging and allows a rapid and reliable on-site ...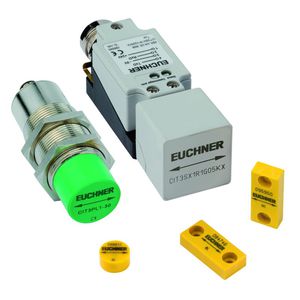 identification system
CIS3 series
The CIS3 manufactured by EUCHNER is an Identification System Device. It is equipped with a compact data and has an extremely compact head design that does not require separate interface adapter. This device is also equipped with a stick-shaped ...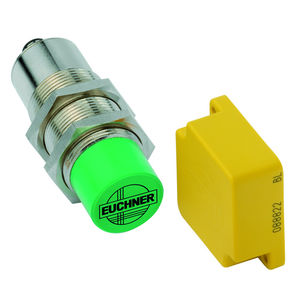 identification system
CIS3A
The Identification System CIS3A is used if somewhat larger read distances are required. As a result a larger data carrier is necessary. The data carrier is screwed on the product to be identified. The antenna and the interface electronics ...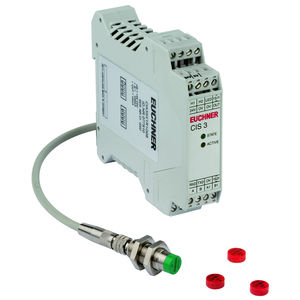 identification system
CIS3A-Mini series
The innovative Identification System CIS3A-Mini is used if there is very little space to fit a data carrier to the product to be identified, or if there is very little space available for the read head. Incredibly small dimensions characterize ...

temperature indicator
Nex Flow™
The Nex Flow™ High Temperature Warning Sticker provides a qualitative monitoring of the temperature inside of electrical and electronic control panels. The Nex Flow™ High Temperature Warning Sticker provides a qualitative ...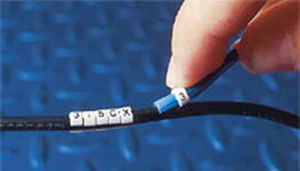 TE Connectivity provides a broad range of clip-on, snap-on and push-on wire markers. They are useful in identification of cables, wire bundles, conduits and pipes. These profile markers are expanding and are delivered pre-printed. They ...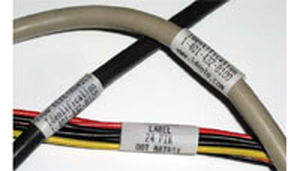 The Self-Laminating Labels Product Feature Selector by TE Connectivity is especially designed to provide a high quality functionality for every users an operators in need of such superior quality characteristics. It is a very powerful ...


The Printable blank labels, manufactured by TE, are made available with a selection of various materials, sizes and formats. They come in thermal transfer, dot matrix and/or ink jet printable families. These labels are able to withstand ...

cable marking label
EC Cable tube Marker
EC series Yellow base/Black Figure PVC wire /cable tube marker 1. Material: PVC 2. Working temperature: -15~85℃ 3. Marking number: 0~9(10 rolls/set) 4. Color: Yellow base Printed in Black color 5. Size: 1.0mm2, Max.O.D 4.0mm, Figure ...

Copper Marker Plate Material: Copper or Stainless steel 304, 201, 316. Working Temperature: -40℃--85℃

cable marking plate
XGS-SSM
Material: Stainless steel 304, 201, 316. Working Temperature: -80℃--520℃