Temperature limit: -210 °C - 260 °C
Diameter: 13 mm - 154 mm
EPDM:max./min: +140°C/-35°C, FKM: max./min.: +200°C/-20°C, NBR: max./min.: +100°C/-30°C, VMQ/MVQ: max./min.: +200°C/-40°C, Gylon: max./min.: +260°C/-210°C


shaped seal
ø 57 - 403 mm, DN60 - DN400
Temperature limit: max 250.0 °C
Diameter: 57 mm - 403 mm
This is a Shaped seal manufactured by Jacob Dosatec which comes with a U-shaped seal designed for pipe flanges. It comes with variations of different wall thicknesses that range from 1/1.2 mm to 2/3 mm piping. Also, it comes with different ...

shaft seal
2-/3-stage seal cartridge
The 2-/3-stage seal cartridge is a shaft seal, manufactured ANDRITZ pumps. This product is generally used for main coolant pumps in nuclear power stations. It is available with two-stage and three-stage shaft seal cartridge.

Rotary Shaft Seals made from PTFE offer outstanding properties for reliable selaing of rotary shafts. We offer various types of Standard Rotary Shaft Seals. HN 2390, HN 2580 and special types according to your application.

PTFE Pisten Seals PTFE Rod Seals Spring-energized seals and memory packings are always the ideal choice for sealing static or moving pistons and rods. ElringKlinger Kunststofftechnik offers a broad range of standard products, supplemented ...

PTFE Seals Guides for Piston Compressors Environmentally Compatible Sealing even without Lubricant Seals for dry-running applications are currently a focal point of technical development. They significantly reduce a machine's operating ...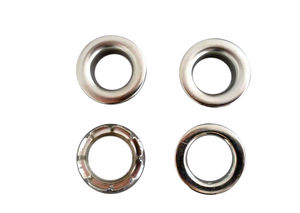 Stainless Steel Eyelet Rings is stamped and swaged from heavy gauge Stainless Steel sheeting for supreme weather and corrosion resistance. Stainless Steel is harder and more durable than plated brass. Product Part Number ID OD Height mm mm mm Stainless ...


circular seal
E6-10 series
Temperature limit: 0 °C - 80 °C
Diameter: 2.9 mm - 401 mm

Temperature limit: -40 °C - 100 °C
Diameter: 2.5 mm - 540 mm

needle bearing sealing ring
Sealing rings for needle bearings Sub-group, ABEG des., Example type, IKO, Shaft range, INA, Shaft range one-lip, G-, G-10x14x3, OS, 6-75 mm, G-, 4-70 mm two-lip, SD-, SD-10x18x3, DS, 14-72 mm, SD-, 8-50 mm

Temperature limit: -40 °C - 85 °C
Diameter: 10 mm - 60 mm
The OR series is an O-ring seal, manufactured by Shanghai Richeng Electronic Co., Ltd. This product is made with metric PG and rubber design. It can operate with the working temperature of -40° C to 85° C. This series is offered ...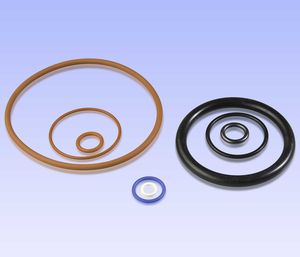 Diameter: 0.74 mm - 206 mm


This O-ring seal is developed by Boca Bearing Company. It is a circular shaped mechanical gasket as well as a loop of pliable materials with a disc shaped cross section. This seal is specifically made to be seated into a groove and compressed ...

Boca Bearings presents oil seals. They feature a flexible lip, which rubs against a shaft or an enclosure. This prevents fluids and debris from getting leaked or contaminated. For correct installation, it is important that the seal lip ...

This instrument is a seal developed by anvis Industry. It is designed to have a large diameter. In addition to that, the molded parts of this seal can have a diameter that can react at most 72 inches. Furthermore, the seal is equipped ...


Internal diameter: 3.1 mm - 39.2 mm
External diameter: 4 mm - 69 mm
Thickness: 1.4 mm - 11.8 mm
The Bullte washers are capable for locking and sealing various assemblies. The instruments can absorb vibration, and are ensured to be corrosion resistant. These washers can provide protection against electrolytic action. The tools ...

Internal diameter: 3.1 mm - 26.5 mm
External diameter: 7 mm - 34 mm
Thickness: 1.4 mm - 5.6 mm
BULTE manufactures safety washers that are designed for locking and sealing of assembly washer and screw, or standard nut (category 8.8 or less). There is no Nylstop or lock nut required for operation. These safety washers provide ...

Internal diameter: 8 mm - 26 mm
External diameter: 22 mm - 52 mm
Thickness: 2 mm - 2.5 mm

leak-proofing washer
217523
Internal diameter: 4.8 mm - 6.3 mm
External diameter: 14 mm - 25 mm

circular seal
DN 1/2'' - 4'' | 5554

O-ring seal
DN 50 - 150, DIN | 62394

C-ring seal
DN 50 - 150, DIN | 62395

leak-proofing washer
-100 - 595 °C | 5500 series
Chesterton 5500 Flange Bolt Disc vaults are made out of a unique stainless steel alloy as it offers protections against erosion or splitting. Gasketed attachments that undergo mechanical disturbances, force surges, thermal extension ...
See the other products
A.W. Chesterton Company

leak-proofing washer
5150
This valve sealing programs is specifically engineered to be used for nuclear and fossil plants as well as refineries and chemical plants. It is capable of addressing valve leakage and residues according to valve models and other typical ...
See the other products
A.W. Chesterton Company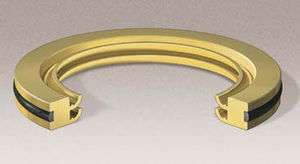 C-ring seal
ø 20 - 150 mm | 30K series
The 30K series by A.W. Chesterton Company is a bearing protection seal which features its high performance lip seal. For this specific tool, it is ideal for dynamic rotary sealing applications. Using this tool, it gives an excellent ...
See the other products
A.W. Chesterton Company

circular seal
ø 25 - 200 mm | 30KC series
Chesterton provides comprehensive engineered polymer solutions for an array of applications. Its range of polymer seals is designed to deliver outstanding performances in a vast gamut of installations spanning the pneumatic, rotary and ...
See the other products
A.W. Chesterton Company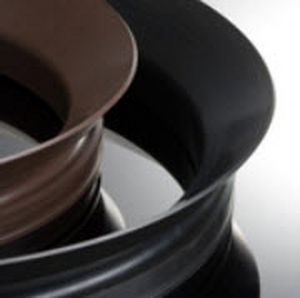 circular seal
ø 180 - 1405 mm | 50K series
Chesterton's 50K Series of mill rotary face seals are generally utilized for ingress protection applications, including solid particles, dust, and liquids, while locking lubricants in rotary operations. These seals are manufactured out ...
See the other products
A.W. Chesterton Company

The Alumina Ceramix Seal Ring is equipped with a tight tolerance feature. It is made from 96, 99 Alumina and Zirconia materials. The ring is built with a resistance against abrasion. An extensive hardness wear resistant feature is integrated.

The Rubber O-ring seal series, manufactured by Barbieri Rubber srl®, is utilized in a metric and imperial series that are standard or in different variation of material that can be both standard and bespoke. When a dedicated mounting ...

See the other products
DIXON EUROPE

See the other products
DIXON EUROPE

See the other products
DIXON EUROPE

circular seal
TFVI series
Diameter: 0.5 in - 4 in
See the other products
DIXON EUROPE

See the other products
DIXON EUROPE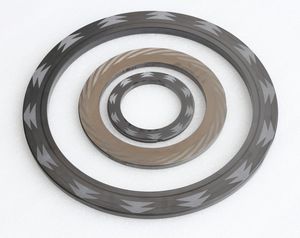 Sealing rings are fabricated from silicone carbide making them completely susceptible to corrosive substances and are capable of conducting extreme heat. They are characterized by their ability to self-lubricate and can expand at compact ...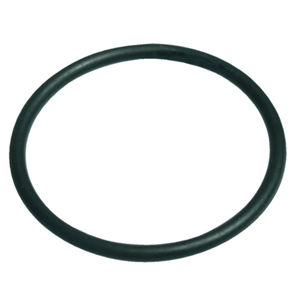 O-ring seal
EPN 510 series
Diameter: 9 mm - 59 mm
The EPN 510 Series, manufactured by Protec Plastics, is a series of "O" Rings generally designed for usage with Quick-Fit range of cable glands. This ring is classified as IP68 when it comes to protection rating. In addition, it is capable ...