The Online Industrial Exhibition

LEADING MANUFACTUER OF CARBON STRIPS FOR PANTOGRAPH RAIL SYSTEMS Mersen offers a large range of pantograph strips for electrical current collection, or collector strips. The high speed train that hit ...

The basalt tape is made entirely of 8-16 micron basalt yarns that resist temperatures from -260°C up to +700°C. Upon request, the tape is available with an adjustable adhesive side.

toothed transmission belt
TXM series
Reliance's timing belts and pulleys are designed with a length of 2.5mm and pitch of 5mm. The units are housed in tensile stainless steel, with reinforced polyurethane in its belts. They ...

trapezoidal strip
SAES series
Our Silicone Sponge edging strip is ideal for applications where standard and reinforced PVC edging will not fit, for example in a high temperature gasket where temperatures will be high enough to melt a standard piece ...

trapezoidal transmission belt
A4 series

slotted transmission belt
A8 series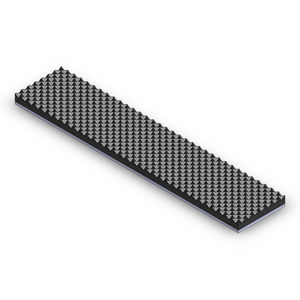 Gripper pads from Fairlane Products® are ideal for industrial grade contact wear points in automation and positioning applications. Black nitrile rubber (60A durometer) is molded to a malleable aluminum backing that can be formed to round ...

Our belts are revested with foam to guide and maintain the bottles We are providing a wide range of different types of belts (PU, Rubber belts) and various thicknesses as foam densities. ...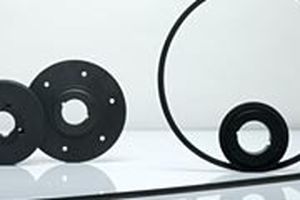 Profile:10/Z External length:Li +38 mm Norm:Dimensions based on DIN 2215 Electrical conductivity:based on ISO 1813 Resistance:Limited resistance to oil
See the other products
APSOparts®

... description:Endless, low-noise PUR timing belt with high-performance profile; for input power up to approx. 100 kW and circumferential speeds up to approx. 60 m/s On request:Gear wheels for ATP-timing belt
See the other products
APSOparts®

The RAB 30 room integrity strip is made of a special reactive material. The flexible material expands in three dimensions from about 190° C, producing a thick foam in the event of a fire that seals off the opening into ...

... consumer applications and much more. The Velcro (hook and loop) fastener strips are available on a 25 m roll and are cut as required. Particular benefits of the KB-fix Velcro strip are: Very simple ...

This seal is a wind and vapour barrier that is fitted between the window frame and the wall. Fitting is done from inside, providing an excellent seal and eliminating condensation. The material, black EPDM cellular rubber with closd cells ...

rubber strip
4841579xx series
Sealing with rubber strips offers numerous benefits. They seal out moisture, cold, wind and noise. Thanks to the closed cell structure they also provide good thermal insulation and they are water resistant. These sealing ...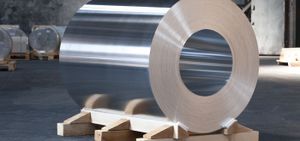 With its specific physical properties – reflectivity, thermal conductivity and corrosion resistance – aluminium is the perfect heat shield material offering excellent protection against excessive exhaust system heat. Alloy 1050A in soft ...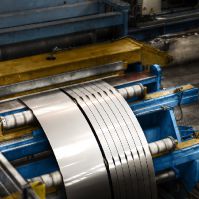 Aluminium is a wide range use material, presently mostly in the form of alloys, in all industry areas. Because of the combination of a low weight and specific mechanical properties, is widely used especially in the automotive, aerospace ...

Stainless steel stripStainless steel for springsStainless steel for precision formingHeat-resistant and corrosion-resistant stainless steelNon-magnetic stainless steelClad steel

SDA Structured Diamond Belt 533 x 30 mm Technical Data: Length 533 mm Width 30 mm

FIXING STRIPES for Fixing of insulation onto metal sheets