in-line capper
1 000 - 3 000 p/h | CAP 3000
The CAP 3000 is a rotating capping machine designed with a digital electronic technology and electronic adjustment. These features enables simple and rapid format modifications. This unit optimizes the attachment parameters ...

in-line capper
max. 2 500 p/h | DC 2500
The automatic cap-dispensing machines can dispense caps manufactured from poly-laminate, tin and shrinkable caps for wine bottles. The machine has a large capacity and works at a slant. The neck is optimally aligned via clips. Caps ...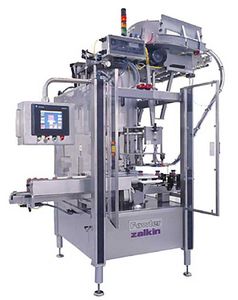 pressure capper
10 - 800 p/min | CAPD series
... bottle cappers, designed to run insert and push-on style closure, which users can normally find in the personal care and chemical products industry at an impressive speed of up to 800 bottles per minute. Tool-less changeover ...
See the other products
Fowler Products Company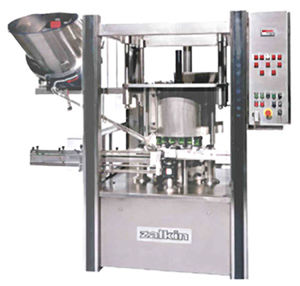 pressure capper
10 - 600 p/min | ST series
The ST Series pharmaceutical seal bottle cappers features a specific design for the application of crimp seal closures for pharmaceutical applications. It functions at speed of exceeding 600 vials per minute. In addition, ...
See the other products
Fowler Products Company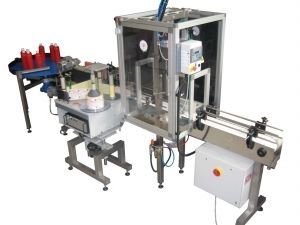 in-line capper
2 000 p/h | NTR, TAA, FT
The Marine G&C Type NTR + TAA - FT, a conveyor belt with automatic capping group working and photocell, features the following specifications/properties: a production rate of 2000bph, an air consumption of 100 NL/min, an electrical consumption ...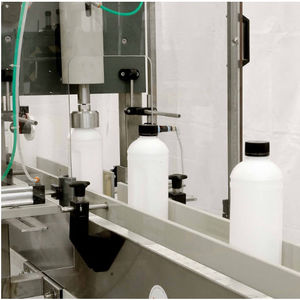 pressure capper
2 000 - 3 000 p/h | TAP/FT
The TAP/FT, manufactured by Marin G&C, is a closing spraytrigger by photocell. It has a production of 2000/3000 bph, an air consumption of 100 Nl/min and an electric consumption of 0.5 Kw/h. It also has a size of 50 x 215 x 180 mm and ...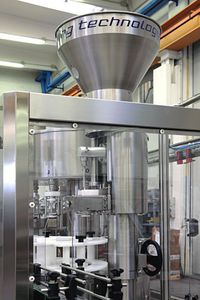 AVE Technologies, a company in the Della Toffola Group designs and manufactures complete capping systems suitable for all types of cap and bottle. Whether the bottles contain still wine or sparkling, the company always provides the ideal ...