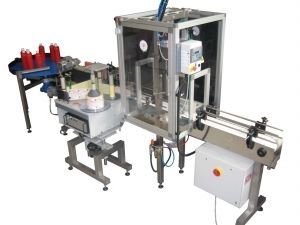 linear capper
2 000 p/h | NTR, TAA, FT
The Marine G&C Type NTR + TAA - FT, a conveyor belt with automatic capping group working and photocell, features the following specifications/properties: a production rate of 2000bph, an air consumption of 100 NL/min, an electrical consumption ...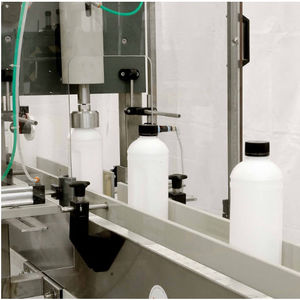 pressure capping machine
2 000 - 3 000 p/h | TAP/FT
The TAP/FT, manufactured by Marin G&C, is a closing spraytrigger by photocell. It has a production of 2000/3000 bph, an air consumption of 100 Nl/min and an electric consumption of 0.5 Kw/h. It also has a size of 50 x 215 x 180 mm and ...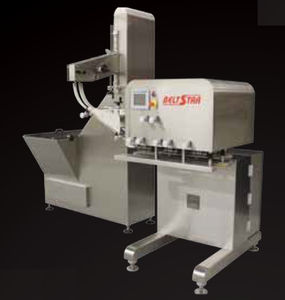 linear capping machine
max. 350 p/min | BeltStar™
Capmatic has redefined the meaning of control and quality with its BeltStar 3G (capper and re-torquer). As part of a roll-out of the company tablet packaging line equipment, the BeltStar 3G rival the competitors by providing ...
See the other products
Capmatic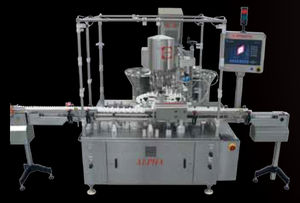 linear capping machine
max. 120 p/min | Alpha™
ALPHA™ series of machines with their mechanical sequential movement are ideal for crimping and capping a wide variety of products with standard or unusual shaped caps or bottles. The Alpha's low profile monoblock design is easy to ...
See the other products
Capmatic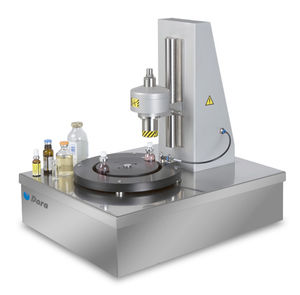 linear capper
1 500 p/min | SX-140-C
The machine we present to you is a tabletop closingmachine, for vials and cylindrical glass containers, plastic or metal, for the automatic closing of aluminium closures, such as: • Aluminium caps / Flip-off caps. • Pilferproof caps. • ...
See the other products
DARA Pharmaceutical Packaging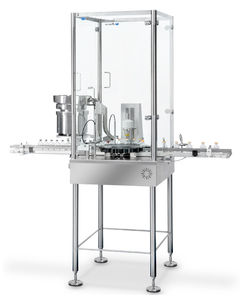 rotary capper
3 600 p/h | SX-150-PP
Format change in 5 minutes / Output up to 3,600 uph. / Minimum particle generation while closing / Conforms with cGMP-US FDA. The machine we present is a tabletop closing machine, for vials and glass, plastic or metal bottles, for production ...
See the other products
DARA Pharmaceutical Packaging