The Online Industrial Exhibition

Industrial ceiling fan AirVolution Use your potential HVLS (High Volume Low Speed) fans are specially designed to move large air masses at low speed in high rooms to create a consistent room climate. ...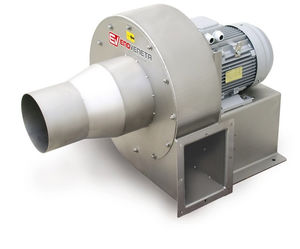 The exhaust fan is an indispensable machine which carries the grape stalks that come out of the grape-destalker to the place in which they will be gathered. These models are entirely in stainless-steel and it is possible ...

Air flow: 250 m³/h
... machine by a slab. Stainless steel chamber to recover the condensate and discharge it into the washing chamber. An electric fan (0,18 Kw) for suction 250 Mc / h with DIN 100 attachment flange for direct connection to ...