The Online Industrial Exhibition

Operating pressure: 105 Pa - 800 Pa
Flow rate: 4,250 m³/h
... optical, medical, and chemical industries. Hepatex PB EPA/HEPA filters can be combined in a variety of units to suit most applications, particularly where available space is limited. The filter ...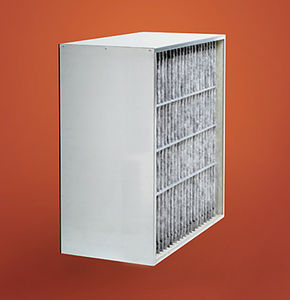 Flow rate: 1,000 ft³/min - 2,000 ft³/min
VaporSorb™ Cleanroom Chemical Air Filters Superior protection against contaminants A unique blended media with greater surface area removes a comprehensive array of AMCs in a single filter ...
See the other products
Entegris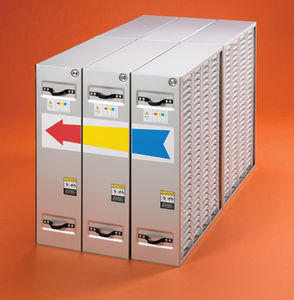 SilverSet™ Chemical Filters for E2600 Housing Advanced scanner optics and resist protection Activated carbon media in inlet filter(s) prevents conversion of PGMEA to acetic acid, which ...
See the other products
Entegris

Filtration size: 0.01 µm - 25 µm
Flow rate: 14 l/min - 82 l/min
... -cost disposable in-line filters for high efficiency particle removal. All MicraDif disposable filters contain a permanently sealed MicraTube (size 1232), which offers 0.01 to 25 micron filtration efficiency ...

Operating pressure: 10 bar - 100 bar
The 802 type strainer which has a standard filtration of 0.8 mm contains a detachable cover for cleaning of the filter element without the need to remove strainer from the line. It is adaptable to any connection type ...

Operating pressure: 0 bar - 10 bar
... stainless steel cartridges. Depending on the type of filter cartridge used, PHACHEMA FilEco filters can provide filtering from the micron scale to several millimeters. The standard ...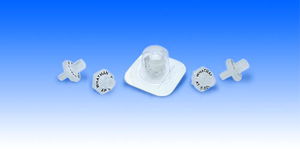 liquid filter
Anotop™ series
Filtration size: 0.02 µm - 0.2 µm
... syringe filters are designed for filtration of aggressive organic solvents. Anotop syringe filters contain proprietary alumina Anopore membrane with highly defined pore structure. Syringe ...
See the other products
Whatman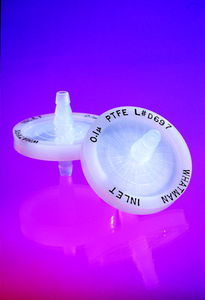 Filtration size: 0.1 µm
Autoclavable (multiple times). Lightweight: Avoids the collapsing of tubing that can be caused by heavy filter devices. Chemical-resistant housing. Biosafe. Integrity-testable (bubble point or water breakthrough ...
See the other products
Whatman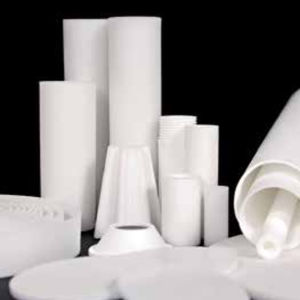 Filtration size: 1 µm - 70 µm
Our Vyon® sintered porous plastic materials offer excellent chemical compatibility, exceptional strength and are resistant to most acids, bases, many organic chemicals and temperatures up to 110ºC (230ºF). Produced ...

HOFFMANN hydrostatic filters, with reel, operate based on principle of gravitational filtering. Depending on the requirements placed on the degree of filtering, filter papers with different structures ...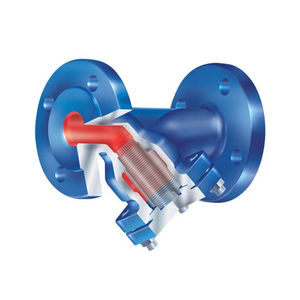 Operating pressure: 40, 25, 6, 16 bar
... applications, in general plant manufacturing, etc. For stainless steel, it is highly recommended for use in recycling facilities, in chemical industry, in hospital technology, in process water installations and installations ...


Filtration size: 1 µm
Flow rate: 80 l/min
... HORIBA units. Strengthens chemical resistance to acids, alkalis, and organic solvents. Decreases filter weight and also allows accurate weight measurement of low-concentration samples. Greatly ...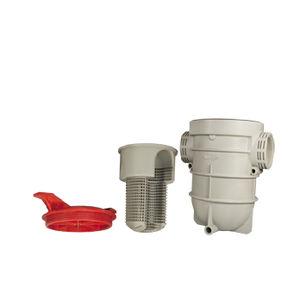 Operating pressure: 0 Pa - 700,000 Pa
... used in the chemical industry.The gauges are oversized to avoid breakeups during the assembilng, even if executed by capable hands ; The internal basket is easy removable and inspectionable. The basket gauges, can be ...

Filtration size: 50 µm - 150 µm
... integration configuration,no needs for housing cleaning Specifications ■ Material of Constructions: Housing:Polypropylene(PP)  Filter media: Polypropylene(PP) O-ring seal: Standard: EPDM   Optional:Silicone and ...

Operating pressure: 50 psi
AquaStream™ Cartridge Filter Features: • One piece compact injection molded filter tank with easy lock ring system. • Quick union design for easy installation. • NSF Certified raw material • Chemical ...