The Online Industrial Exhibition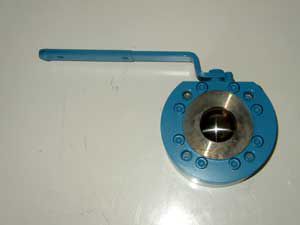 Temperature: -10 °C - 80 °C
... Manually actuated (pneumatic and motorized available on request) Remove easily from the line for servicing High vacuum valves rotate open to give a high gas conductance path Pass a leak test on a helium mass spectrometer ...
See the other products
Kurt J Lesker

Pressure: 5,000, 10,000, 15,000 psi
DN: 2.563 in - 4.063 in
... Cameron M3D WILLIS type drilling choke valve, a multiple-orifice valve (MOV), is the industry's preferred choke because of its positive closure and absolute control of downhole pressure. The reason is ...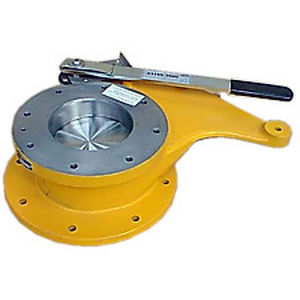 disc valve
100 - 300 mm | 220
The Mucon Disc Valve is a radially pivoting isolation Swing Gate Valve suitable for applications involving temperature and pressure. Unlike many conventional Slide Gate Valves, ...
See the other products
Mucon

Temperature: -40 °C - 200 °C
Pressure: 0.5, 2.5, 1.5, 1 bar
DN: 65 mm - 500 mm
APPLICATION:For gas-tight shutting off and dosing of dusty bulk solids, fluids and gases.Type 01: Shaft seal with O-RingsDESIGNS:Housing made of cast aluminium,steel, stainless steel 1.4301Flanges PN 6 oder PN 10Sealing plate made of ...
See the other products
Christoph Lafontaine Dosier- u. Absperrgeräte e. K.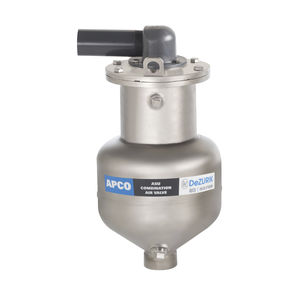 Pressure: 2 psi - 150 psi
DN: 1 in - 6 in
APCO Combination Air Valve (ASU) Design Features: APCO Single Body Combination Air Valves (ASU) can be used for clean or dirty services. The unique venting design provides varied and predictable air ...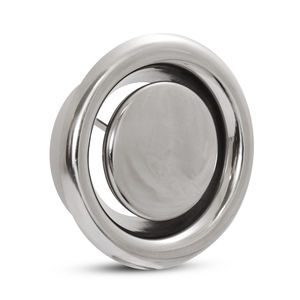 DN: 80 mm - 200 mm
Valves are produced of steel sheet powder painted glossy white acc. to RAL 9016 or of chromium coated sheet. They are available in diameter range from 80 to 250 mm and depending on a type are delivered with or without ...

DN: 50 mm - 400 mm
... Abrasion resistance slag valve is professional valve suitable for ash removal system of coal-fired power plant, It can also be used in mine ore, washing pipeline, choosing coal system and wear pipeline ...

Temperature: -10 °C - 75 °C
Pressure: 0 bar - 40 bar
DN: 0.25 in - 2 in
The 08011 series from Herose is a set of pressure reducing valves that are manufactured with a body made of bronze material. Designed with a balanced seat, it features an NBR-sealed disc and pressure ...
See the other products
HEROSE

disc valve
Kegelablassventil
Temperature: -10 °C - 230 °C
DN: 1 in - 18 in
See the other products
SchuF Group

disc valve
MXT-9020000000001 series
Temperature: 0 °C - 170 °C
DN: 0.5 in
Materials : Bronze alloy EN 1982-CC491K. , sealing disc: PTFE Temperature range : Water: 0°C to max. +100°C, saturated steam: 7 bar, to max. +170°C Operating range : Liquids, air, heating and ...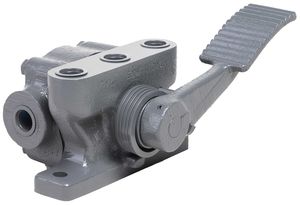 See the other products
Nopak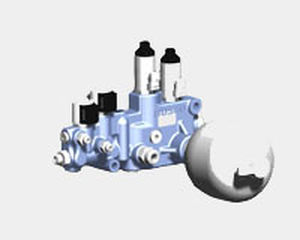 HUSCO's innovative automotive and system incorporation provides high-performance cab and axle suspension control valves. The patented disc pack and EHPV technologies change a common hydraulic cylinder ...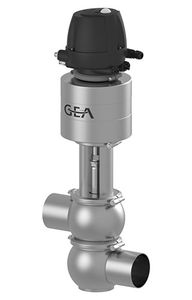 disc valve
VARIVENT®, ECOVENT®
Pressure: 5 bar
DN: 25 mm - 150 mm
... directions. Function In single-seat divert valves, there is only one seal for each switching position in the valve disc separating the particular pipelines from one another. This means ...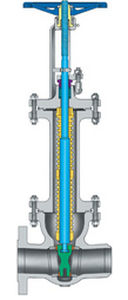 DN: 65 mm - 250 mm
... to monitor performance. ● Forged for higher safety: Increased toughness, strength and fatigue resistance. ● Guided disc: Seat and disc hardfaced with Stellite 6, ground and lapped.
See the other products
VELAN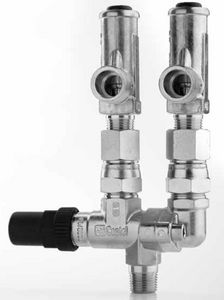 Temperature: -50 °C - 150 °C
Pressure: 55 bar
... and 3060 valves are safety accessories according to the definition contained in Directive 97/23/CE and are subject to the requirements of the Directive. These valves are conventional unbalanced direct ...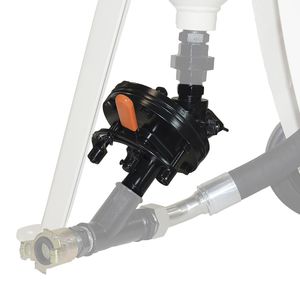 ... service port to clear the valve from clogging Locking nut allows user to define how open the media valve is Designed to work with mineral abrasives Service kits available for simple maintenance The ...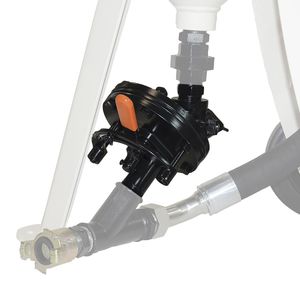 ... service port to clear the valve from clogging Durable steel control discs provide precise metering of abrasive Designed to work with mineral abrasives Service kits available for simple ...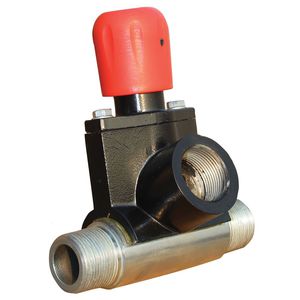 disc valve
MT30155, MT30156
The Elcometer UV Abrasive Media Valve offers the proven productivity through the precise metering of abrasive. The UV is fitted with a clean out port and has easy access to wear components for maintenance.

... simple compression. Butterfly valves work with a scrubbing action as the disk closes across the valve liner. The scrubbing action of a butterfly valve generates particulate and accelerates ...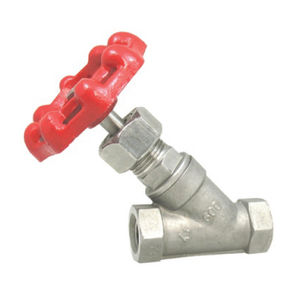 Pressure: 600 psi
DN: 0.25 in - 2 in
... YGBV-1 features a SUS316 and SUS304 material body and screwed bonnet. The disc, gasket and packing are made of Teflon. The hand wheel is Mall. iron. It also has a beveled disc, rising-stem and integral ...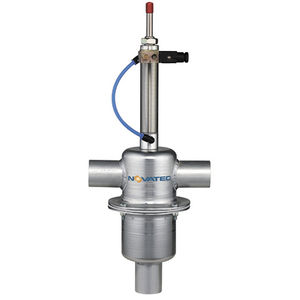 DN: 1.5 in - 4 in
One Station T valve is used with a VR Series receiver in a Central Conveying System to provide vacuum sequencing with other system stations. Retains Systems Vacuum Pressure, even if receiver is disconnected Exposed ...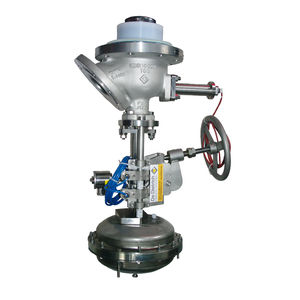 disc bottom valve
CLEANVALVE
Temperature: 0 °C - 230 °C
Pressure: 0 bar - 25 bar
DN: 50 mm - 150 mm
Cleanvalve is a bottom flush valve designed for use on glass-lined, Stainless Steel or Nickel Alloy reactors / Tanks. This easy-to-operate, easy-to-clean, self-draining valve allows for a variety of ...